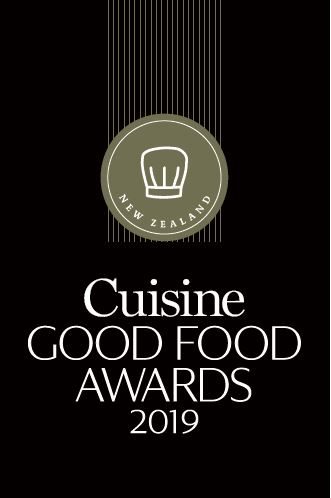 ADDRESS:  10 Kent Terrace, Mount Victoria, Wellington
LUNCH:  Mon – Fri
DINNER:  Mon – Sun
MAINS:  $28 – $39
WEBSITE: capitolrestaurant.co.nz
CONTACT: 04 384 2855
SCORE:  16 / 20 The original windows and black-and-white floor tiles of this former corner store give Capitol an intimate bistro ambience. The food is also comfortingly bistro-styled, offering seasonal European-inspired fare cooked with skill and flair. The frequent appearance of offal is  testament to this prowess, with the parmesan- crumbed lamb's livers making their way to the  table perfectly cooked and wrapped in tight blankets of cheesy crumb. The fish is fresh and succulent, simply paired with lemony fregola and peppery radish shoots. Poached tamarillos teamed with fennel sorbet offer a refreshing take on a Kiwi classic. The drinks list offers something for everyone, from house- made sodas to classic cocktails, craft beers and wines well paired to the food menu. Service is warm, professional and obliging. The enduring popularity of Capitol is testament to the winning combination of excellent food, wines and service.
IN BRIEF Cosy bistro with comforting flair