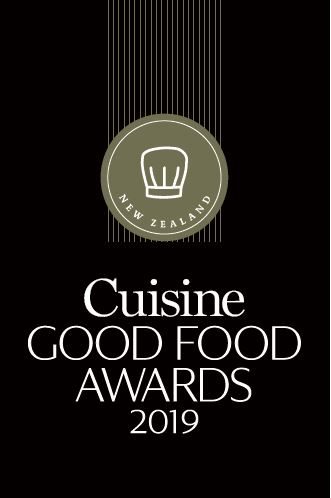 ADDRESS:  Intercontinental Wellington, Cnr Panama & Customhouse Quay, Wellington
BREAKFAST: 7 days
LUNCH:  7 days
DINNER:  7 days
MAINS:  $28 – $30
WEBSITE: chameleonrestaurant.co.nz
CONTACT: 04 495 7841
SCORE:  16.5 / 20 Chameleon injects Wellington's well-appointed Intercontinental Hotel with a splash of vivid culinary colour. The restaurant is spacious and quiet featuring generous quayside windows, easy-on-the-eye décor and low-density dining. Chef Paul Limacher (pictured) has created a menu that focuses on seasonality and innovation, and deftly imbues the familiar with avant-garde touches. The calamari risotto, for example, is ingeniously created without rice. Here, the 'rice' is finely chopped calamari presented in a squid ink-based sauce and served with furikake dumplings and tempura seaweed which add textural interest and flavour highlights. As you would expect from a hotel that customarily welcomes international guests, the wine list is extensive and has a focus on the best New Zealand has to offer.
IN BRIEF Sophisticated hotel restaurant serving food with an edge