Digital Edition App instructions
Download the PressReader App
To download your Magazine on PressReader for your iPad or iPhone, please follow the steps below:​​
1. Open PressReader, tap on Accounts in the menu, then tap on Sign in.
​​​
​
2. In the pop up window that appears, please enter your email address and password then tap on Sign in. You should see the new authorization on the left hand menu.
​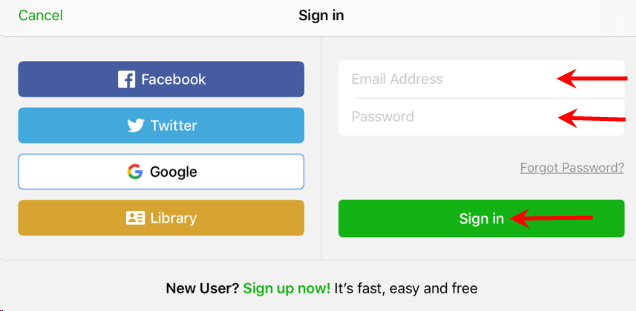 ​​
3. Now, tap on Browse in the menu.
​​
4. You will now see your authorised subscriptions on this screen. Tap on the edition you wish to download. An image of the latest issue of the paper will appear. I recommend turning on Auto Delivery. This will ensure that the newest issue of the newspaper will automatically be downloaded to your library daily. Select the green Open button to begin the download process.
​
5. The issue will be added to your library and a green progress bar will indicate that it is being downloaded. Please do not disconnect from Wi-Fi until this download is complete.
Please note that after you've authorised your account, you should not have to do it again in the future. Simply follow steps 3-5 to access your paper daily, or if you have turned on the auto delivery option your paper should download by itself when you open the app for the first time of the day.