We explore Spirit: Conversations with Creative Women, a book by Jannine Wilkinson & Ann Orman
When the scope of your project is as vast as getting to the heart of the creative women of New Zealand, the problem becomes one of setting parameters. When Jannine Wilkinson and Ann Orman embarked on their book, Spirit: Conversations with Creative Women, they had no doubt of the depth of the pool of talent available (in fact many of the women are personal friends of the two). It was always important to them that a swathe of diverse artists was featured across many creative capacities, so how to choose which women made it onto the pages? Before long one critical criteria emerged: "We both had to love their art," says Ann. She admits that this has led to her own collection expanding alarmingly as she carried home new favourite pieces.
Some of the artists' work has already featured on the pages of Cuisine – photographer Manja Wachsmuth, cook and stylist Fiona Hugues and ceramicist Fiona Mackay – and readers may also be familiar with the work of cake designer Bets Gee or winemaker Reneé Dale of Moi Wines. It was to these pages that I turned first to learn of the practices and inspiration of these extraordinary creatives. But then other pages drew me in: the luminous still life oils of Anita May Blanchett with a quiet but commanding presence that glow off the page; how tā moko tattoo artist Julie Paama-Pengelly "tells new stories with old language"; the unfurling energy of dancer Emily Adams; and the sheer 'how does she do that?' wonder of paint carver Hannah Jensen.
It's a privileged behind-the-scenes view of 34 talented women, as Jannine and Ann were invited into studios, workshops and workplaces for an intimate look at the creative process and to hear the deeply personal stories behind their drive.
Ann says many of the women had to go through a journey for themselves before feeling that they can call themselves an artist and be valued. "With the book I want people to connect with that. To think, 'I, too, have a creative idea and I can do it, if these women can do it'." TRACY WHITMEY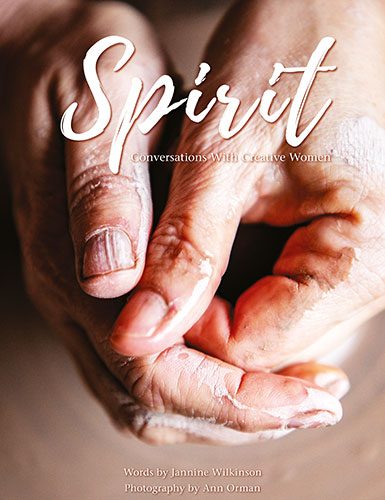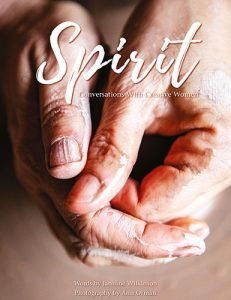 Spirit: Conversations with Creative Women, a book by Jannine Wilkinson & Ann Orman