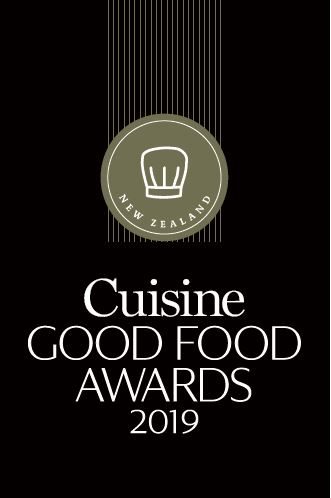 ADDRESS:  241 Tinakori Rd, Thorndon, Wellington
LUNCH:  Tue – Sun
DINNER:  Tue – Sun
MAINS:  5-course $72, 7-course $89
WEBSITE: hillsidekitchen.co.nz
CONTACT: 04 473 7140
SCORE:  16 / 20 In late 2018, this restaurant became a meatless establishment and has since proven itself as New Zealand's leader in this niche. Not only does it practice vegetarianism, it adheres to a sustainable ethos. Most fare is organically grown and locally produced or foraged, and everything is recycled. Chef-owner Asher Boote (pictured above) and Chef Max Gordy craft a vegetarian experience that pays homage to ingredients which are often treated as an aside. The result is an anything-but- boring menu. Evening diners choose between a five or seven course meals. This could be a celeriac remoulade, without mayonnaise, sitting in shells made from recycled house-made sourdough and topped with Wairarapa mushroom and porcini powder. The porcinis are gathered on nearby Tinakori Hill. The drinks list features organically grown and biodynamic wines. Non-alcoholic drinks include home-made kombucha.
IN BRIEF Sustainable, tasty vegetarian cuisine