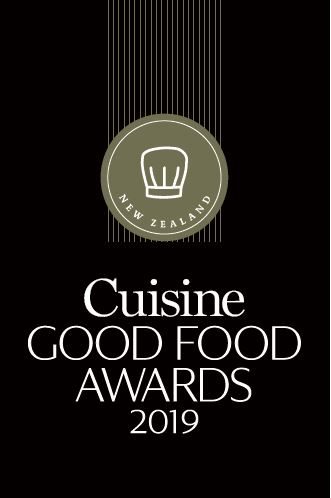 ADDRESS:  42 Queens Gardens, Dunedin
DINNER:  Tue – Sat
MAINS:  5-course $79
WEBSITE: moiety.restaurant
CONTACT: 03 926 9770
SCORE:  16.5 / 20 Nestled into a refurbished heritage building in the heart of Dunedin's trendy warehouse precinct, Moiety offers a five-course dégustation menu created by head chef and owner, Sam Gasson. This is unpretentious food that boasts some remarkable flavours and no shortage of ingenuity with ingredients. A combination of French and Japanese cooking techniques is at the heart of Gasson's creations. You might like to sample beetroot in different guises, served with mandarin purée, topped with grated macadamia, a dusting of fermented tomato powder and some crispy curry leaves. Or beautifully pink wild Fiordland venison on cabbage purée with fermented tamarillo, crunchy baby carrots, carrot powder and a topping of mizuna leaves. The drinks list is small but well considered with some unusual boutique producers featuring. There are a few botrytised wines and port also makes a stand.
IN BRIEF Exciting, edgy and surprising