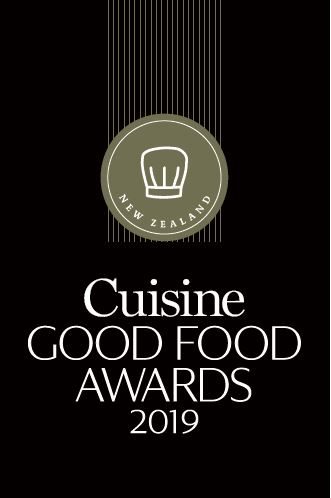 ADDRESS:  Te Nuku, 43 Ballarat St, Queenstown
LUNCH:  7 days
DINNER:  7 days
MAINS:  $36 – $48
WEBSITE: ratadining.co.nz
CONTACT: 03 442 9393
SCORE:  18 / 20 Rātā is tucked away in the heart of Queenstown surrounded by a forest of trees, in particular the native crimson-blossomed variety that lend the restaurant its name. The menu is in keeping with this native theme and chef and co-owner Josh Emett (pictured) creates dishes imbued with a sense of curiosity about the best there is to offer from across New Zealand's diverse terrain. Your plate is likely to host a few endemic ingredients and playful flavour combos. Take the chicken terrine with crayfish, offset by the zing of kawakawa and pickled daikon then served with the freshest kōkihi. Desserts continue this theme. In the citrus gelée and baked white chocolate, zingy lemon balances the sweetness of the chocolate and kawaka adds an unexpected but welcome extension to the layers. Service does not fall short and waitstaff are attentive without being obtrusive. The wine list presents a vast array of choice and the cocktail list is original.
IN BRIEF Elegant, New Zealand-inspired cuisine