ALMOND & COFFEE CAKE (TORTA DI MANDORLE E CAFFÈ)
Paola Bacchia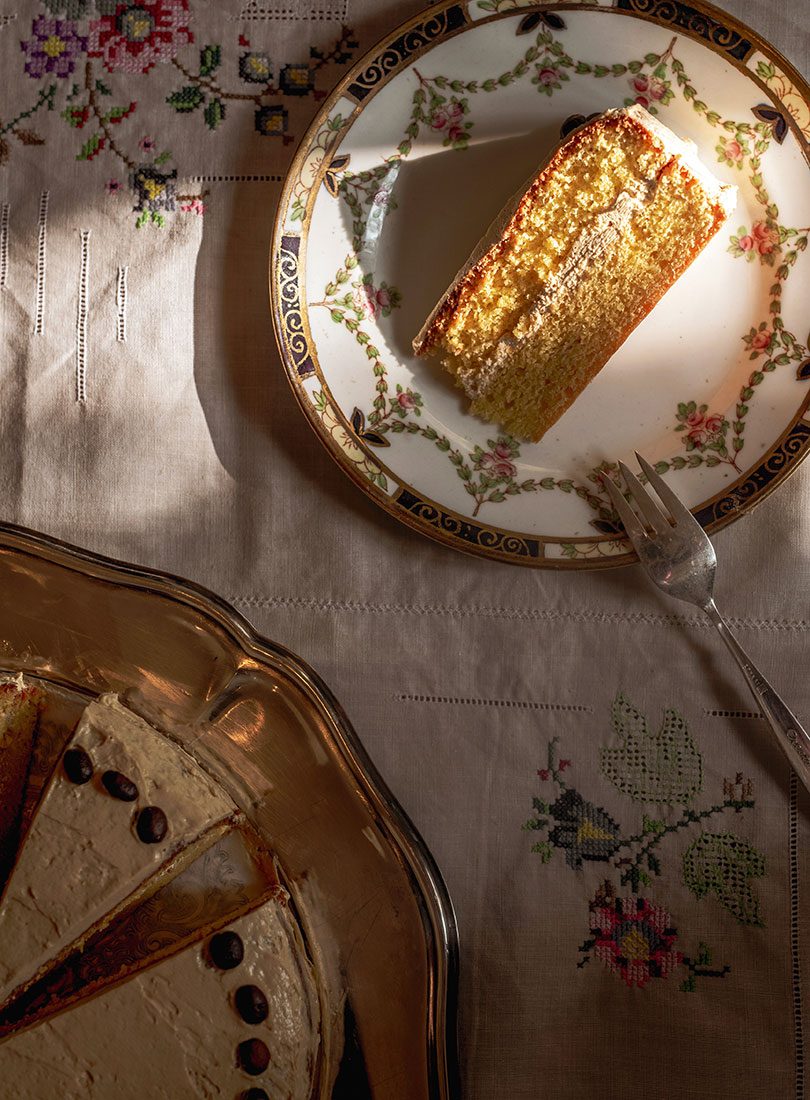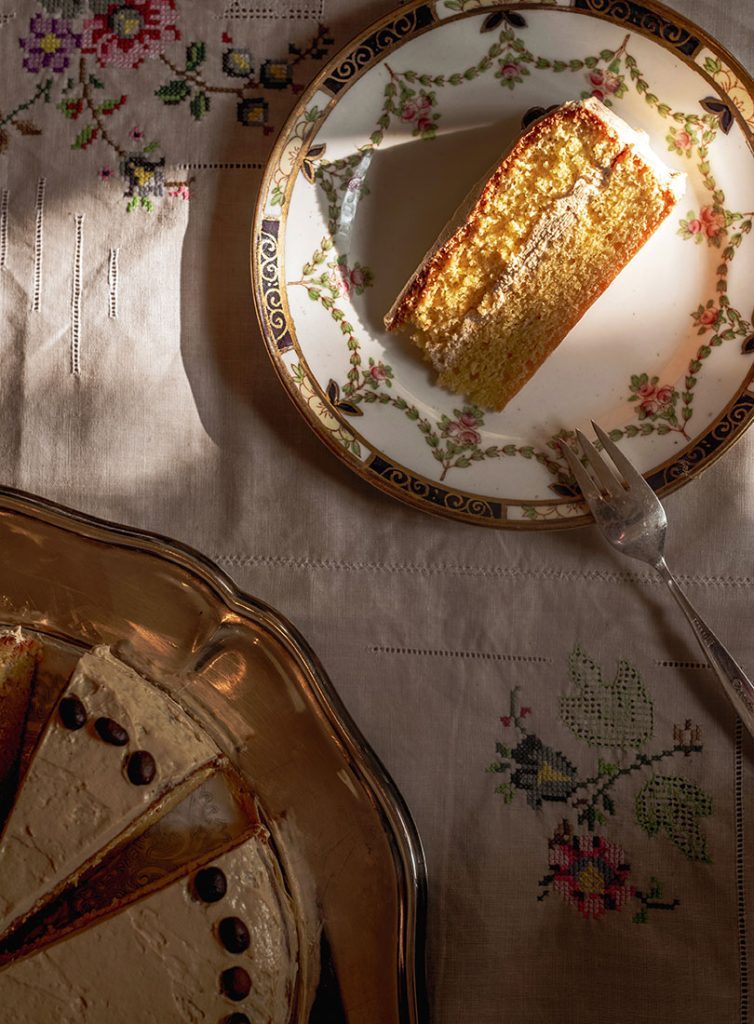 Ingredients
| | |
| --- | --- |
| | FOR THE CAKE |
| | 145g (⅔ cup) caster sugar |
| | 6 eggs, at room temperature, separated |
| | 30g (¼ cup) plain (all-purpose) flour |
| | 180g (1¾ cups) almond meal |
| | 1 teaspoon pure vanilla extract |
| | sea salt |
| | whole coffee beans, to decorate (optional) |
| | FOR THE COFFEE BUTTERCREAM |
| | 120g unsalted butter, softened, plus extra for greasing |
| | 120g (1 cup) icing (confectioners') sugar |
| | 1 teaspoon pure vanilla extract |
| | 60ml (¼ cup) strong black coffee, at room temperature (please do not be tempted to use instant coffee) |
As Francesco Gottardi writes, some cakes were not everyday cakes. They might be made to show off a bit when you were expecting guests, so he calls them dolci da esibizione (cakes to put on show). This is one of them – and it is one of my favourite 'on show' cakes. In true Hapsburg style, the cake is cut into layers and sandwiched together with buttercream, in this case a coffee buttercream.
View the recipe collection here
Instructions
| | |
| --- | --- |
| 1. | Preheat the oven to 150°C (300°F) fan-forced. |
| 2. | Grease the base and sides of a 21cm round cake tin with a removable base, then line with baking paper. |
| 3. | To make the cake, beat the sugar and egg yolks using a stand mixer with the whisk attached until pale, thick and creamy. |
| 4. | Add the flour, almond meal, vanilla and a pinch of salt and mix until well combined. |
| 5. | In a separate clean bowl, whisk the egg whites with a pinch of salt (by hand, or with electric beaters) until stiff peaks form. |
| 6. | Add a heaped tablespoon of egg white to the cake batter and mix to loosen it a little. |
| 7. | In batches, carefully fold the remaining egg white into the batter, being careful not to lose aeration. |
| 8. | Carefully pour the batter into the cake tin, then bake for 40–45 minutes, or until a skewer inserted comes out clean. |
| 9. | Set aside to cool completely. Once cooled, cut the cake evenly into two layers. |
| 10. | To make the coffee buttercream, beat the butter and icing sugar using your stand mixer on medium speed for at least 5 minutes, until smooth and creamy. |
| 11. | Add the vanilla and 1 tablespoon of coffee at a time, beating well after each addition until incorporated. |
| 12. | Spread some of the buttercream over the bottom cake layer, then sandwich the other cake half on top. |
| 13. | Spread the remaining buttercream over the top and the side of the cake. |
| 14. | Decorate the top of the cake with whole coffee beans, if you like. |
| 15. | Place the cake in a sealed container in a cool spot for a few hours to allow the buttercream to firm up. |
| 16. | Cut into slices using a very sharp knife. |
| 17. | Keep the cake in the sealed container in the fridge and eat within 4 days. |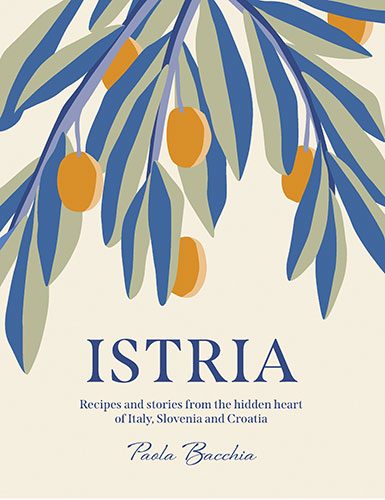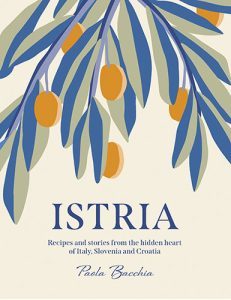 This is an edited
extract from Istria
by Paola Bacchia,
published by Smith
St Books, $65.
Photographs by
Paola Bacchia.