FENNEL & GNOCCHI SALAD WITH FENNEL-FROND PESTO
Hetty Lui McKinnon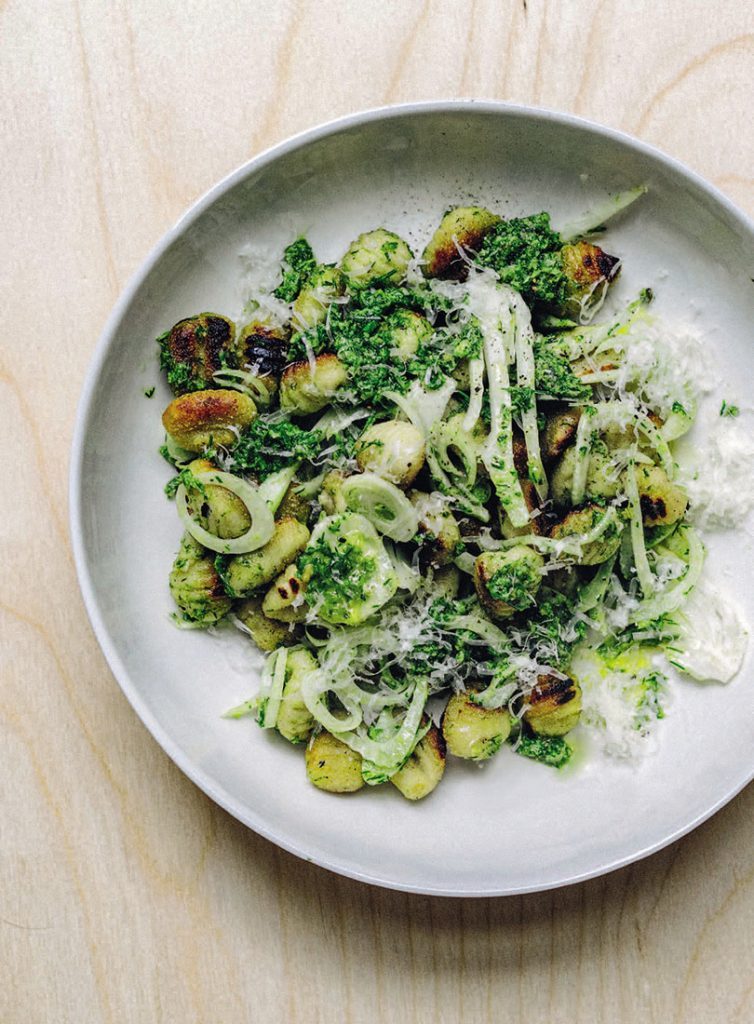 Ingredients
| | |
| --- | --- |
| | extra virgin olive oil |
| | 750g gnocchi |
| | sea salt and black pepper |
| | 2 baby fennel bulbs (about 375g) or 1 regular fennel bulb (about 350g), finely sliced |
| | ¾–1 cup Fennel-frond Pesto (see recipe) |
| | 1 handful grated parmesan, pecorino or cheddar |
Here is a lovely double fennel salad, a wonderful way to show how we can create an entire meal around one vegetable: crunchy shaved raw fennel is slathered in fennel-frond pesto and tossed with crispy morsels of pan-fried gnocchi. This salad shows how anise flavours can be layered without overthrowing the other ingredients or dominating the overall dish. This is an adaptable recipe, too – add some roasted broccoli or cauliflower, incorporate a leafy green, such as baby spinach or watercress, or substitute the gnocchi with a filled pasta like tortellini or ravioli. You could also use a short pasta shape in place of the gnocchi. You can use either vacuum- sealed or frozen gnocchi – if using frozen, don't thaw it first! I like to use baby fennel in this salad because they are sweeter and more tender, but regular fennel works just fine.
Instructions
| | |
| --- | --- |
| 1. | Place a large frying pan over medium–high heat. |
| 2. | When hot, drizzle with 2–3 tablespoons of olive oil, add the gnocchi and season with a pinch of sea salt. |
| 3. | Pan-fry for 3–4 minutes, tossing the gnocchi often, until golden on both sides. |
| 4. | Transfer the gnocchi to a large serving plate, add the fennel and fennel-frond pesto and toss until well coated. |
| 5. | Serve with a handful of grated cheese on top. |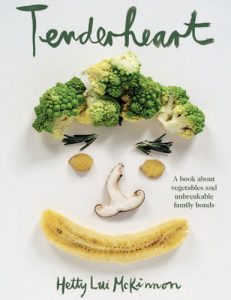 This is an edited extract
from Tenderheart
by Hetty Lui McKinnon,
Macmillan Publishers,
RRP $69.99. Food
photography by Hetty
Lui McKinnon, author
photo by Shirley Cai.