KELLI BRETT MEETS A KIWI-BORN CHEF COMBINING SCIENTIFIC TECHNIQUES WITH A JAPANESE AESTHETIC.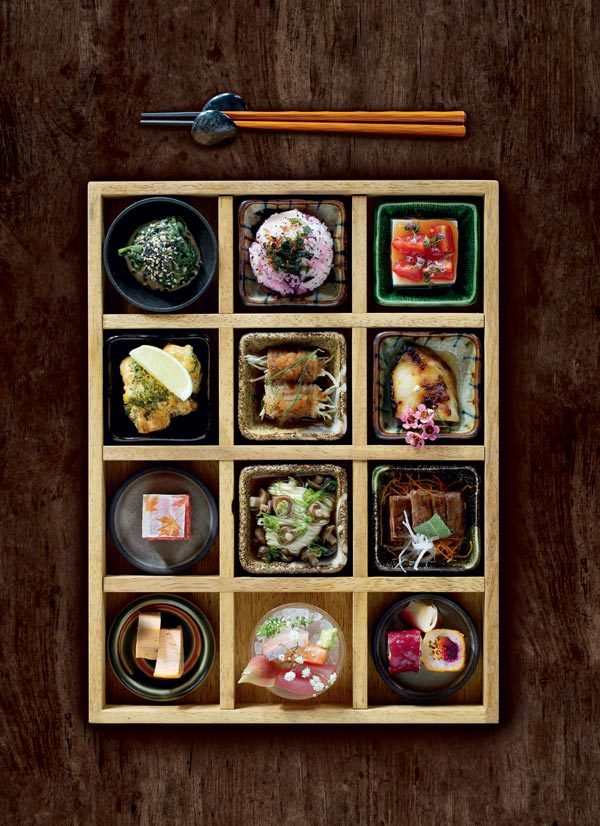 THE INVITATION READ: You are invited to an exclusive dinner with renowned, multi-award winning, executive chef Paul Greening, currently revolutionising the Asian food scene in London… WHAT TO EXPECT from a dinner cooked by Paul Greening, a New Zealandborn chef who, inspired by his marine biologist dad, pursued the path of microbiology at university, began his culinary training in his home town of Nelson and then moved on to Europe to work with acclaimed chefs such as Simon Hopkinson, Marcus Wareing, Pierre Koffmann and Pierre Gagnaire? A job at Pier in Rose Bay, Sydney, a restaurant then at the forefront of fish restaurants in Australia, put Paul in sync with sourcing ingredients from origin, not from market. Then it was back to the UK, where a head chef position at Aqua Restaurant Group in London soon accelerated to the role of group executive chef and now has him working across a raft of designer restaurants between Hong Kong and London and that will soon extend to New York and Dubai.
And so to the dinner, slickly presented within The Residence at The George in Christchurch by the clever corporates at Alliance, to showcase Pure South Te Mana Lamb in all of its scientifically enriched, chicory-fed, omega 3-laden glory. A closer look and sniff of my oyster starter (yes I'm allowed to, it's my job) and I realised that this plump, Clevedon Coast beauty had been basted with lamb fat before being elegantly dressed with ponzu pearls, shiso and seaweed. We were off to a good start.
Paul's homegrown menu back at Aqua Kyoto in London includes unique ingredients that are not traditionally grown in the UK. With the help of an in-house urban farm, he uses recyclable coconut husk instead of soil and uses Japanese seeds to grow produce from Kyoto and Osaka such as turnips, aubergines, shishito, wasabina and sea vegetables. Tonight in Christchurch our next course of Mainland Aged Cheddar dumplings bathed in a lamb consommé and drizzled with a celery leaf smoked oil, tells me his focus is on premium New Zealand products.
I'm intrigued as to how a New Zealand chef, with a European and Aussie pedigree, has ended up so heavily invested in Japanese cuisine. Paul tells me that a gig in the mid-90s, where half of the team were Japanese, planted the initial seed which grew from his interest in the use of microbiology as a scientific discipline in food. "Japanese food deals with so much lactobacillus bacteria which is so good for your gut." He is currently at the forefront of Japanese fermentation in London, experimenting with lactic acid fermentation and wild yeasts together with Miles Irving, founder of wild-food company, Forager. "Chefs are now very much into using Japanese produce and methods in different cuisines."
Paul's take on katsuobushi – traditionally a dried, fermented and smoked skipjack tuna – is highlighted next in the form of a very clever lamb katsuobushi. The resulting dish is a striking plate that includes yuzu miso confit Akaroa salmon with a kombu crust, wild fennel, ikura (salmon roe) and crème fraîche.
Earlier in the day, as a spectacular side-dish to this event, Paul had been asked to inspire a group of talented local chefs with a workshop and showcase his somewhat scientific and yet highly stylised approach to Japanese cuisine. While talking the chefs through his process for lamb maki (now on his London and Hong Kong menus) using a special skin that he has made from the lamb for the sushi, he highlights his interest in using different techniques to marry the flavours of animal fats with seafood.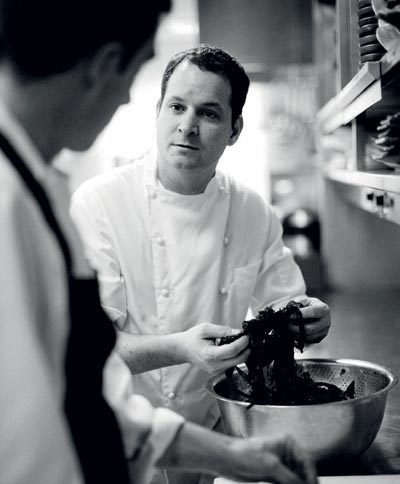 Back in London at Aqua Kyoto Paul is known for his innovative approach. He says the Japanese food scene in London stems from the USA more than Japan. "Traditional Japanese food is very light, some people would call it bland. A few chefs are breaking out from the traditional to take a more modern approach and create stronger flavours to suit the European palate. The demand for specialised Asian chefs and the money you can earn is phenomenal. Asian cuisine, and Japanese in particular, has now surpassed Italian as the most eaten food globally. In Japan they have a saying about 'shun' which is all about capturing food at its peak flavour – this is the key."
It was interesting to watch Paul back on his home ground connecting with Christchurch chefs. On the question of whether Paul would ever return to front his own restaurant in New Zealand he seems reluctant. "To have a restaurant in New Zealand you need to have very big balls. It's probably one of the hardest places to make it work with the staff shortages and the tax on food. I'd love to come back here to live and work, but why would I? I take my hat off to New Zealand chefs and restaurateurs, it's a tough job. I miss the days of the Kiwi and Aussie chefs in London who were far more skilled than the chefs available today. Marcus Wareing recently told me we are facing the worst generation of cooks in this last decade. I agree with him, we've moved on from the violence in the kitchen, we pay good money, but there is no passion. Hopefully the doors will open again for Antipodeans. London is such a dynamic place, everything is constantly moving, I love it."
We know you are going to love Paul's delicious lamb rack, served with a crisp, punchy Japanese salad.