ADDRESS:   554 Frankton Road, Queenstown
CHECK WEBSITE FOR OPENING HOURS
MAINS:   $20 – $75
WEBSITE:    sherwoodqueenstown.nz
CONTACT:   03 450 1090
SCORE:   17 / 20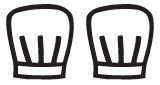 Things don't travel very far before you eat them at Sherwood. If they can't forage for it or grow it, they'll buy it locally. Head chef and co-owner Chris Scott brings thoughtful flavour to this restaurant overlooking Lake Wakatipu that is part of an eco-hotel, yoga and wellness retreat. Here you can sit back and reconnect with nature. A big believer in homegrown and zero-waste, Scott conjures up soul-food goodness from Sherwood's extensive permaculture gardens, orchards and nearby farms. Woodfired flatbreads are a big ticket item (topped with Viavio mozzarella and their own in-season veges). So are the tender and comforting flavours in the main menu, meat included, such as the weepingly-tender Te Mana lamb shoulder, or rustic Sherwood duck sausage with blueberry, ruby cabbage and lovage. Even the wine list is beautifully, comfortably, local.
IN BRIEF A salve for the soul
---