Take a seat at Visa Wellington On a Plate – exciting 2020 Festival programme!
Visa Wellington On a Plate presents exciting 2020 Festival programme
New Zealand's largest culinary festival, Visa Wellington On a Plate, is just around the corner (1-31 October) – and despite a global pandemic, Kiwis can still expect to work up an appetite over a delicious bumper Festival experience that's dished up for 2020.
Recent events haven't dampened festival-goers' tastes for the month-long celebration of food in the Culinary Capital (usually held in August), with more than 100 foodie Festival events taking place alongside a chock-full menu of Dine Wellington Festival dishes, Garage Project presents Burger Wellington burgers and Cocktail Wellington cocktails to satisfy all taste buds. Tickets are selling well with locals and out-of-towners alike, and overheard conversations are turning to what people want to eat and where they want to go.
Sarah Meikle, Festival Director and Chief Executive of Wellington Culinary Events Trust (WCET), says throughout the year the Visa Wellington On a Plate team remained highly committed to supporting the hospitality industry by running the festival and encouraging Kiwis to get out and back local eateries despite the challenging times.
"Our emphasis in 2020 is on community collaboration, togetherness and celebrating the immense depth of culinary talent across the Wellington region," she says.
Sarah says social distancing and global events had made people truly appreciate the importance of connecting and togetherness, and that food and dining was often a major conduit for that.
"When we were under Level 4 lockdown, you couldn't pop out for a lunch meeting, grab a coffee or dine with friends and family outside your bubble. It really gave people an appreciation for that 'third place': those cafes, restaurants and bars that are important to everyday lives, and often the place we connect with others, especially in culinary cities like Wellington."
Sarah says planning a culinary festival in the middle of a global pandemic has its challenges, but the Festival was following all official advice and guidance to ensure the safety of the hospitality participants and attendees.
"We consider ourselves very fortunate we can still host Visa Wellington On a Plate, given many events have faced postponement or cancellation this year," she says.
"Our events run in restaurants, cafes and bars and these businesses are well-versed in working with restrictions such as physical distancing and limited numbers.
"Hospitality is at the heart of what makes Wellington such a vibrant place to live, and continuing with Visa Wellington On a Plate means the industry will benefit from some much-needed reinvigoration, especially in Wellington's CBD.
"It makes us proud to see how Wellingtonians get behind Visa Wellington On a Plate, and it's always attracted regional travellers, so we strongly encourage everyone to get out and support local this October!"
So Take a Seat at Visa Wellington On a Plate this year!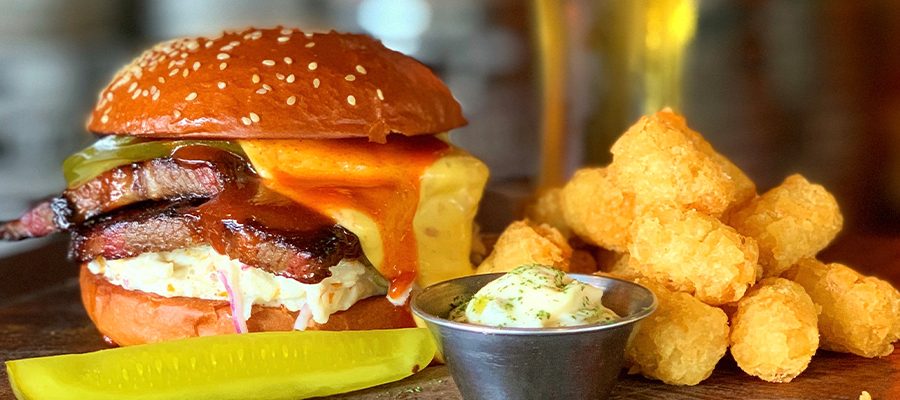 Festival Event tickets are available at www.VisaWOAP.com. Dates for Visa Wellington On a Plate run from 1-31 October 2020 with Dine Wellington from 1-11 October; Garage Project presents Burger Wellington from 12-31 October; and Cocktail Wellington and Festival Events running all month long.