Will Bowman & Jane Lyons on resourcefulness, affordability, reducing food waste and still making something delicious.
THERE'S LOTS OF ❢ CELERIAC
Every fruit and vegetable has that magic window where they sing their best tune and can be found in real abundance. Celeriac, in all its knobbly, pale and speckled glory, is a stand-out cooler-season vegetable and one whose arrival we've been eagerly anticipating. Sometimes overlooked, perhaps due to its air of mystique, this celery-ish, walnutty-tasting root veg is abundant at this time of year and is super versatile. If you store it in the vegetable bin of your fridge it will last for a couple of months.
TRY THESE TOO…
Celeriac and rosemary hash browns
Grate one medium celeriac into a colander and toss with 1 tablespoon of salt. Leave for an hour before placing in a tea towel and squeezing out any excess moisture. Add 20g of cornflour, a grated medium-sized potato, a couple of sprigs of finely chopped rosemary and pepper to taste. Fry on a low heat in olive oil until golden, flip and repeat.
Celeriac "bacon"
Thinly slice some celeriac and sprinkle with salt. Set aside for 30 minutes then pat the slices dry. Make a rub from smoked paprika, brown sugar, sea salt, onion powder, tamari and neutral oil and rub over slices. Cook low and slow in the oven on fanbake until slices have dehydrated slightly. Serve with mayo, hot sauce and avocado in a bun for a breakfast burger.
Whole salt-and-vinegar baked celeriac with yoghurt tartare sauce
Mix table salt with a 50/50 mixture of apple cider vinegar and water until you have a paste that resembles wet sand. Cover a medium celeriac in the mixture and bake for 1 hour and 20 minutes at 180°C. For the sauce, mix 1 cup yoghurt with two diced pickles, zest and juice of a lemon, and a small handful each of dill, parsley and mint.
SALAD OF QUICK PICKLED CELERIAC
Cut the celeriac into matchsticks then toss with a few tablespoons of apple cider vinegar, a pinch of salt and a sprinkle of sugar. Set aside for 20-30 minutes. Blanch and roughly chop some cavolo nero. Combine the celeriac with cooked, drained, brown lentils, cavolo nero, zest of a lemon and a drizzle of good-quality olive oil. Season. Top with halved, soft-boiled eggs and your choice of herbs.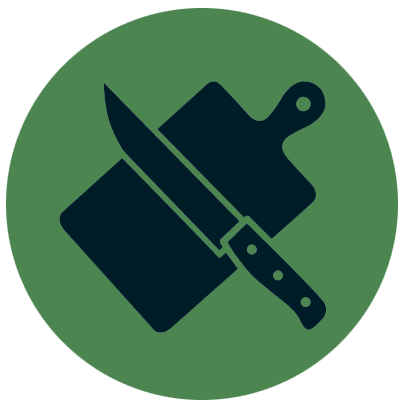 Give the celeriac a good scrub then there's no need to peel it – less wastage, less hassle, more celeriac!
Celebrate the staples
There's a world of quick and tasty possibilities in your lockdown pantry leftovers, and you can do a lot with the humble canned tom. Trust us, we know – we bought 10 cans of the little devils on sale before moving to a cottage in the wops, and have been working our way through them since. With a bit of chilli or tofu or anchovies or makrut lime or cheese…
TRY THESE TOO…
Tomato & black bean stew with coriander yoghurt & pickled jalapeños
Fry finely sliced garlic and onions in a pot until soft. Add a tin of whole tomatoes, a tin of black beans, a tin full of water and a 1⁄2 teaspoon each of ground coriander, ground cumin and chilli flakes. Season well. Let the stew cook for 10-15 minutes, stirring occasionally. Serve with a dollop of yoghurt or sour cream, mixed with lime zest and chopped coriander, and diced pickled jalapeños.
Rigatoni with tomato, chilli, anchovy ragu
Cook 6 garlic cloves, 4-5 anchovies and a diced red chilli in extra virgin olive oil over a low heat for 15 minutes. Mash, then add two tins of whole tomatoes and simmer for 20 minutes, using a wooden spoon to crush the tomatoes. Freeze at this stage if needed. Add cooked rigatoni, about 1⁄2 cup of the pasta cooking water and a good chunk of butter. Serve with lemon zest and grated parmesan.
Tomato mapo tofu
Fry 2 tablespoons each of grated garlic and ginger in neutral oil. Add 1 teaspoon each of red pepper flakes, soy sauce, black vinegar and crushed Sichuan peppercorns. Stir to combine, then add a tin of crushed tomatoes, finely chopped spring onion and cubes of silken tofu. Simmer together for 10 minutes.
Chinese-inspired tomato & egg stir fry with spring onions
Whisk together 6 eggs. Pour into a hot oily pan and cook, stirring (like scrambled eggs) for a couple of minutes. Add a tin of crushed tomatoes, a dash of sesame oil and a finely chopped spring onion. Cook for 5 minutes until the eggs are cooked and tomatoes hot. Sprinkle with chilli flakes and serve with steamed rice.
Quick tomato tom yum noodle soup
Heat a can of crushed tomatoes with makrut lime leaves, 3 grated cloves garlic, 2 tablespoons grated ginger, 2 tablespoons fish sauce and a cup of water. Season. Simmer for 15 minutes then add the juice of 2 limes or lemons and a teaspoon raw sugar. Pour over cooked noodles and garnish with coriander. Add a soft boiled egg or fried tofu if desired.
Reinventing the meal
The short 'in-season' window of the feijoa makes it one of the most tantalising of all fruits for us. Blink and you will miss it. Those lucky enough to have a tree are the real winners, fossicking around under its branches for fallen fruit, fully ripened before they drop. Feijoas have such a unique flavour it is a proper pleasure to have access to it throughout the year. These recipes are both tropical fruit-flavoured bombs that keep the tastes of a fading summer tingling throughout the year, and we love the idea of taking what would be thrown away to create even more goodness.
Make it yourself
We outsource a lot of fun and flavour to big food producers when we buy ready-made. Have more fun and do it yourself. Keeping a big jar of this fermented chilli paste in the fridge is endlessly helpful for the heat-hungry. It's extremely versatile and extremely hot (but dilute with other tasties if you prefer it milder). Green or red chillies are great here and any variety will do.
TRY THESE TOO…
Green chilli lime dressing with roasted pumpkin wedges
Whisk together 1 teaspoon fermented chilli paste, 1 teaspoon raw sugar, 1 tablespoon rice wine vinegar, 1⁄2 teaspoon sesame oil, 4 tablespoons neutral oil and the zest and juice of 1 lime. Stir in a handful of finely chopped coriander or parsley. Spoon the dressing over wedges of roast pumpkin and top with crispy shallots.
Broccoli-stem pakoras with green chilli mayo
Combine julienned broccoli stems with a sliced onion, a crushed clove of garlic, 1 tablespoon each of fennel and cumin seeds, 1 teaspoon of mustard seeds, a pinch of salt and pepper. Add chickpea flour and water in increments, mixing until the mixture is coated in a thick batter. Fry in peanut oil in tablespoon-sized clumps. Serve with chilli paste mixed with mayo.
FINELY SLICED KOHLRABI WITH GREEN CHILLI PASTE, PECORINO & HAZELNUTS
Wash and slice the kohlrabi as thinly as possible. Place on a plate in a single layer, topping with a brush of fermented chilli paste, a grate of pecorino and a sprinkle of crushed hazelnuts. Repeat this for 3 or 4 layers then serve.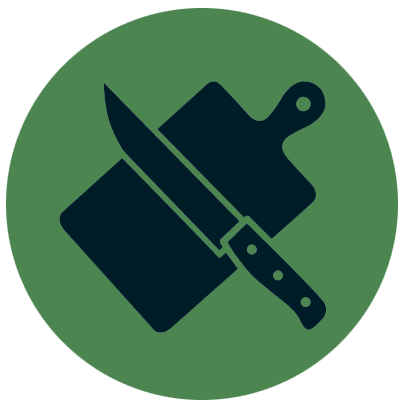 If the paste is a bit too fiery for your liking, you can easily mix it with yoghurt, crème fraîche, hummus or mashed avocado to dip in or dollop on your favourite snacks.