MOVING ON, MOVING UP
Changes are afoot at Negociants New Zealand, where Clive Weston is set to retire after more than 30 impressive years with the company. Andrew Parkinson will be appointed to the position of Managing Director, Negociants New Zealand, incorporating Nautilus Estate of Marlborough. Simultaneously, Dean McHenry will be promoted and take over from Andrew Parkinson as General Manager, Negociants New Zealand (Domestic).
AUCKLAND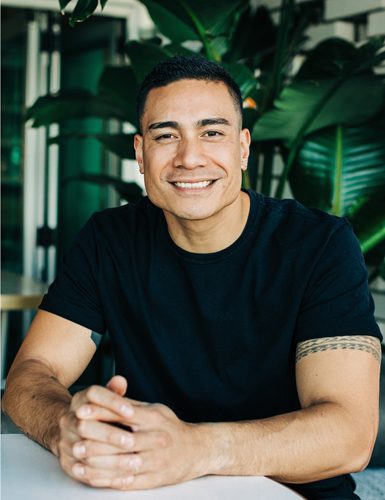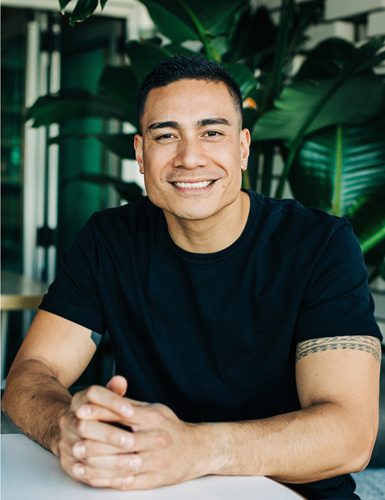 Get along to Euro and welcome New Zealand-born Samoan chef Uelese (Wallace) Mua who has joined the team as head chef. Now landing on Anzac St in Takapuna, Winner Winner brings its hearty, chickeny fare to the shore, building on its impressive rep earned in Hamilton East, Pukekohe and Wellington. Remuera, not previously known for exciting or innovative dining, welcomes Siso (in the spot previously occupied by Banque) offering Mediterranean flavours from Europe to the Middle East. Contemporary Indian street culture with a full blast of traditional flavours is the brief at Mr Spicer on Ponsonby Rd, a small space popping with vivid colours and atmosphere. Manuel Moreno has already wowed us with his city spot, Mr. Taco, and now, just around the corner in Victoria Street, he has opened Miss Torta, dishing authentic Mexican specialty sandwiches. If a sausage on a stick sounds good to you, then think sausage on a stick Korean-style from fave food truck Mighty Hotdog, now landed in Chancery Square in a permanent spot. Fish and chips at the beach just got even better with the opening of FishBoy in Mission Bay, run by the same team as Herne Bay's beloved FishSmith – if you can see past the golden, crispy-battered fish fillets, we reckon the mussel po' boy burgers are a winner. The team behind Newmarket café Mutual Friends have a new Ponsonby venture, Parade, slinging new iterations of the pretzel. For the perfect weekday caffeine jolt, head over to see Frikke Delport (ex Williams Eatery and Hero Sandwich House) at super-stylish Prime in Grey Lynn. We're loving that Gemmayze Street is back – and bigger and even better than before with a new bar, banquette seating, a brand new kitchen and pastry prep area and a new menu.
WELLINGTON
Popular Wellington rooftop bar, Dirty Little Secret, has launched its first in-house menu, the Dirty Birdie, a line up of finger-licking chicken, including fried chicken, grilled chicken, bowls, burgers and sandwiches. We are eagerly awaiting the April opening of The Intrepid Hotel on Ghuznee St, which comes from Sean Golding better known to us as the man behind Golding's Free Dive, Puffin and Shepherd. You'll find Fresko housed in two shipping containers, just metres from Lyall Bay serving fresh fish and chips along with popular Greek and raw fish salads – owner Maria Cordalis is drawing on her family's 40 years' of experience in the business. Café Roti Chenai – a Wellington institution for almost 30 years and one of the first Malaysian restaurants in the capital – shut its doors in March, as COVID lockdowns and work-from-home practices took their toll.
UPPER MOUTERE
BearLion Foods, formerly of New Brighton, has relocated to a farm shop in Supplejack Valley, where you can order and pick up some of Alesha Bilbrough-Collins' trademark BearLion goodness: salads and mains, seasonal preserves, pickles and chutneys.
CHRISTCHURCH
Dial up the glam squad and squeeze into Pink Lady Rooftop – can you get enough of a rooftop bar with 360° views? We think not. Luke Dawkins has relocated sexy and eclectic Gin Gin to New Regent Street where Jackson Mehlhopt is bringing BIG flavours.