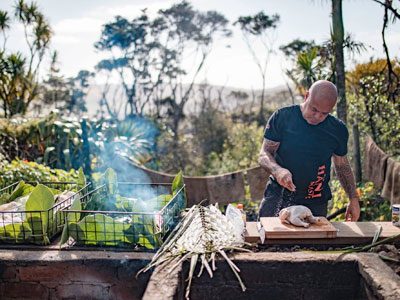 AUCKLAND
Hāngī master Rewi Spraggon and Ganesh Raj of Kumeu's The Tasting Shed have got together to bring us The Māori Kitchen, Auckland's first in-ground hāngī cafe on Queens Wharf /
Whitewashed brickwork, lots of greenery and arched windows are the look for Luncheonette, the new lunchtime spot from Culprit owners Kyle Street and Jordan Macdonald, that offers classic bistro dishes with a modern twist /
Summer's over so bring on the snow – Snö that is, the new Scandinavian cafe on the Remuera border, the baby of Theresa Hawkins from Herne Bay's Dear Jervois /
Daisy Chang is bringing a fresh, tasty takes on Southeast Asian street food to an old antique shop on Howick's main street /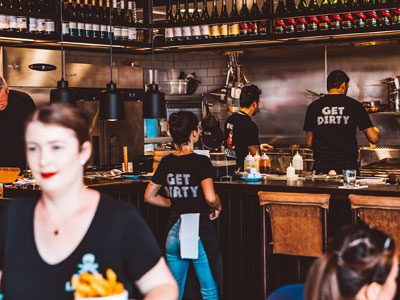 Dirty Laundry is the new casual dining venture from the team who gave you White & Wong's, Harbourside Ocean Bar Grill and Botswana Butchery. Making the most of its Quay St location it has a large outdoor area with huge views over the harbour and the bustling ferry terminal /
New Plymouth coffee roastery Ozone is setting up in The Scrap Yard in Grey Lynn, with a 100-seat eatery,a wholesale roastery, a worldclass barista training facility and specialist quality control lab /
New barbecue restaurant, NOA Chargrill + Burger, at The Eatery in Eastridge, Mission Bay showcases the best of long and slow barbecue cooking using the traditional asado technique. Also in the newly revamped dining precinct at The Eatery are Royal G, Temakeria, Dante's Pizzeria, Uncle Man's, Boy & Bird and The Pie Piper /
Growing out of the Kai Eatery food truck, General Kai on Dominion Rd serves up Chinese, Taiwanese, Vietnamese and Japanese classics done right /
Flour Mill – Epsom's newest neighbourhood cafe – is a little pastel cutie in what was actually a former flour mill, doing breakfasts, stellar pastries and cakes and reliable coffee /
Inspired by Melbourne's inner-north suburb, Ponsonby's swanky new bar Fitzroy Lounge Bar has you covered for sipping and nibbling from mid-morning til late.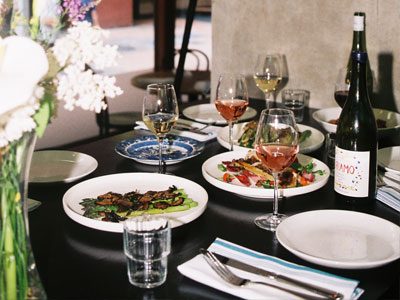 WELLINGTON
If you are looking to sip something different try Glass, where hugely knowledgeable Jonathan Brookes and his staff highlight some lesser-known local wines alongside French drops /
Iranian fusion comes to town with Eden. Promising strong coffee and nourishing food they also support local refugee communities /
Watch the world go by from the balcony at Amador, a classy new wine bar perched above the Press Hall (it subtly references its location by taking its name from an Arts and Crafts-inspired font formerly used in the Evening Post) /
We know Wellingtonians have a thing for burgers, so hoorah for Rogue Burger. The new little joint on The Terrace is backed by the people from the team from Egmont Street Eatery and Sterling Woodfire Eatery, so it's sure to be rockin' /
Go to the corner of Cuba and Ghuznee and climb the stairs to Ascot, a no-frills wine bar specialising in natural wines, all recycled timber and retro /
You can't miss Miss Fortune's in Seaview, Lower Hutt with its Vietnamese meets endof- the-pier aesthetic and a cabinet bursting with sammies, wraps and baked goods.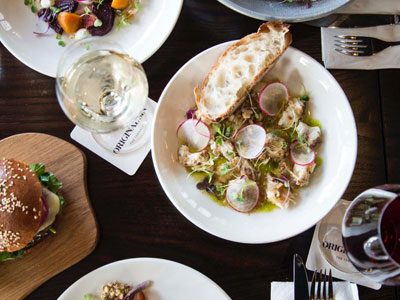 CHRISTCHURCH
Original Sin on Oxford Terrace welcomes a new executive Chef Stephan Kriegelstein and senior sous chef Kristina Roesebeck. We look forward to them launching their new menu with a hint of their German influences /
The Monday Room is in new hands, with hospitality long-timer Katy Mecchia taking the reins. Stephen Wong, one of only 13 Masters of Wine in New Zealand, has been brought on board to ensure great wine matches with head chef Eva Torvinen's Scandinavian-style dishes.
QUEENSTOWN
We've heard a whisper that the Fergburger empire is set to grow further, with a small late-night next door bar mooted. Watch that space.
DUNEDIN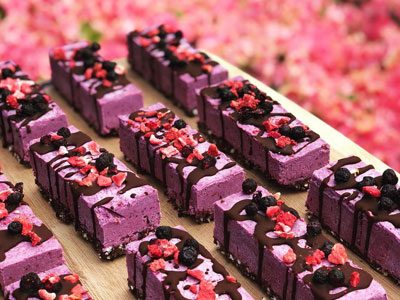 Project Wellness is a new name for the Roslyn cafe formerly known as Well + Good. A legal challenge meant that a new name was required, but what hasn't changed is the focus on free range and organic ingredients with many dishes sugar free, gluten free and vegan.
INVERCARGILL
Spey St has taken on the flavours of Vietnam as Viet Kitchen opens its doors, offering as-near-as-they-canauthentic street-style dishes.