Waste not, the transformer, a quick call, make your own
WILL BOWMAN & JANE LYONS share a new take on everyday ingredients and dishes.
Spring has finally begun to burst through, bringing its eagerly anticipated fresh, punchy produce to satisfy those cravings for lighter and brighter flavours. Rhubarb, crème fraîche and cabbage are the stars of this spring edition of The Next Meal as well as a comforting spot of fried chicken, but not as you might know it… We hope you enjoy.
THERE'S LOTS OF ❢ RHUBARB
Up until recently we might have argued that rhubarb was born to be nestled in cakes, crumbles and cobblers. And though we still think these tangy and vibrant pink stalks are delicious when paired with the classics, we've also been appreciating what they've got to offer in the savoury department.
RHUBARB BARBECUE SAUCE
Roast 3 cups of roughly chopped rhubarb stalks and two whole cloves of garlic until soft. Char one peeled red onion until blackened, on the gas hob or fire (if neither are available, chop and roast with the rhubarb and garlic). Remove from the oven and leave to cool for 15 minutes, then put into a food processor with 2 teaspoons of smoked paprika and 1 tablespoon each of toasted and ground fennel, cumin and coriander seeds, ½ teaspoon celery seeds, 1 teaspoon brown sugar and 2 tablespoons tomato paste. Season and whizz until a smooth sauce is formed. Store in a glass jar or bottle in the fridge for up to 2 weeks.
WHOLE FISH WITH RHUBARB CHIMICHURRI
Mix together 2 cups finely diced raw rhubarb, 1 cup roughly chopped coriander, 1 finely diced red onion, 1 finely sliced red chilli, ½ cup extra virgin olive oil, 2 tablespoons sherry vinegar, 1 teaspoon smoked paprika and 1 tablespoon raw sugar. Leave for 30 minutes for all the flavours to infuse. Serve with a whole grilled fish like kahawai.
ROASTED RHUBARB ON SWEET LABNEH
Line a colander with a muslin cloth or thin tea towel and place over a large bowl. Pour 500g thick Greek yoghurt into the colander and leave to strain in the refrigerator for 6-10 hours. The whey will drain off the yoghurt leaving you with labneh. Fold through 2 tablespoons of melted honey. Place batons of rhubarb in a roasting dish with the juice of one orange and a generous sprinkle of raw sugar. Roast until soft. Serve rhubarb on labneh with a sprinkle of sumac.
RHUBARB AND RICOTTA DOUGHNUTS
Use a whisk to combine 200g ricotta, 1 egg, 50ml whole milk, ½ teaspoon vanilla essence and 3 tablespoons sugar. Add 80g flour, 1 teaspoon baking powder and 1 cup finely diced raw rhubarb and mix to combine. Fry spoonfuls of batter in hot oil for 5-7 minutes or until dark brown on the outside and cooked through. Drain and toss in a mixture of white sugar and cinnamon. Serve warm sprinkled with the zest of an orange.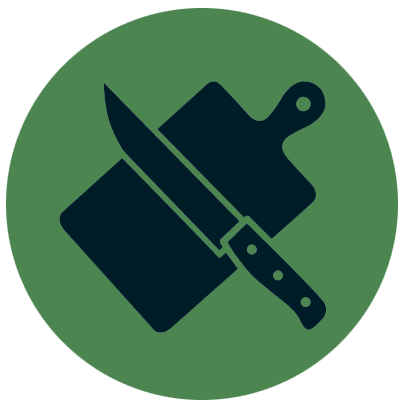 RHUBARB & ROSEMARY BRANDY
Add 2 cups roughly chopped ripe rhubarb, ½ cup raw sugar, 3 sprigs fresh rosemary and 1 vanilla pod to a 1-litre jar. Top with brandy and shake well. Leave to infuse for 2-4 weeks. Add to cocktails, sip as an after-dinner tipple or simply enjoy with soda, lemon and ice.
Reinventing the meal ❢ Seitan fried 'chicken' sandwich
We first came across seitan via chef Alex Davies at our favourite Christchurch restaurant, Gatherings, and we were mindboggled by the texture and flavour of this meat substitute. Originally from China, the term seitan was actually only coined last century to describe what is essentially wheat gluten. By washing a dough made with wheat flour, you separate the starch from the gluten, leaving you with a proteinrich dough that can be flavoured however you like and cooked as you would your favourite cut of meat. We served our seitan fried 'chicken' in sandwiches with dill pickles, carrots, mayo and slaw.
Celebrate the staples ❢ Cabbage
The beloved humble cabbage. So cheap, so fresh and so versatile and yet sometimes if you buy a whole one it can feel like the fridge equivalent of someone who comes for coffee and stays far too long. We're big fans of cabbage whether it's red, green, savoy, fresh, pickled, roasted or fried and we've enjoyed playing around with different ideas for celebrating this brilliant brassica.
1) PICKLED CABBAGE & TOFU FRIED SPRING ROLLS
Place 2 cups shredded green cabbage in a bowl and cover with 1 cup rice wine vinegar, 2 tablespoons soy sauce, 1 cup water and 3 tablespoons brown sugar. Stir and leave to pickle
for 2-4 hours. Slice some tofu into batons, adding one to a spring roll wrapper along with pickled cabbage, coriander and julienned carrots. Fold and roll into a tight spring roll before frying in vegetable oil. Serve with a spicy peanut dipping sauce. Best cabbage to use: green or red.
2) GARLICKY SAVOY CABBAGE & BUTTER BEANS ON TOAST
Fry two drained 400g tins of butter beans in olive oil over a high heat for 5 minutes. Season well, add 1 teaspoon fennel seeds and 2 cloves of thinly sliced garlic and cook for a  further 2 minutes. In a separate pan, fry 2 cups shredded savoy cabbage until just soft. Add cabbage to the butter beans and cook for 2-3 minutes. Serve on garlic-rubbed toasted sourdough or topped with a poached egg. Best cabbage to use: we prefer savoy for this one but green or red will work.
3) SAUTEED CABBAGE WITH CHILLI & LIME
Add 3 tablespoons extra virgin olive oil to a pan with 2 cloves crushed garlic, 1 teaspoon chilli flakes, 1 strip of lime peel and 1 roughly chopped anchovy fillet. Place over a low heat for 5 minutes. Turn up the heat to high, discard lime peel and add 3 cups finely sliced red cabbage. Fry for 8-10 minutes until the cabbage softens and begins to char. Remove from the heat and dress with the juice of 1 lime. Best cabbage to use: green, red or savoy.
4) SPICY KOREAN COLESLAW WITH LAMB'S HEART
Whisk together 2 tablespoons gochugaru Korean red pepper flakes, 1 teaspoon sesame oil, 3 tablespoons rice wine vinegar, 1 teaspoon tamari and 1 teaspoon sugar. Toss the  dressing with 3-4 cups of shredded green cabbage and 1 cup julienned green apple. Trim the fat off 2 lamb's hearts and open into flat steaks. Make a marinade by repeating the slaw dressing with the addition of a crushed garlic clove and 1 tablespoon grated ginger. Marinate the hearts for 1-2 hours or overnight then fry or grill over coals. Serve with
slaw and a sprinkle of fresh chilli. Best cabbage to use: green or red.
5) SHIITAKE AND RICE STUFFED CABBAGE ROLLS
Fry 1 cup of diced shiitake mushrooms with 2 crushed garlic cloves, 1 tablespoon grated ginger, 1 tablespoon tamari, 2 tablespoons rice wine vinegar and 1 teaspoon fish sauce. Add 2 cups cooked white short grain rice and fry for 1-2 minutes, stirring to combine. Scoop 1-2 tablespoons of rice mixture into savoy cabbage leaves and fold over the sides to make a neat parcel. Place cabbage parcels, folded side down, in a roasting dish and brush with a mix of 1 tablespoon each of sesame oil and black vinegar. Roast for 15-20 minutes.
DIY ❢ Crème fraîche
CEVICHE WITH CRÈME FRAÎCHE AND MANDARIN
Thinly slice 250g of raw fish fillets (we like to use kahawai). Whisk together 3 tablespoons crème fraîche, 1 teaspoon chilli flakes and ½ teaspoon sea salt with the juice of 2 mandarins and 1 lemon. Pour dressing over the fish and leave to marinate in the fridge for 2-4 hours. Top with fresh chilli and mandarin zest.
ONION AND CRÈME FRAÎCHE KIWI ONION DIP
Sauté two finely diced onions until soft. Add 1 tablespoon of apple cider vinegar and 1 tablespoon of tamari and cook for a further 5 minutes. Remove from the heat. Mix together 2 tablespoons onion powder, 1 cup crème fraîche and the zest of half a lemon. Season well and stir through the cooked onions.
CRÈME FRAÎCHE-BASED CAYENNE PEPPER AND CARAMEL SAUCE
Place 1 cup brown sugar, ½ cup water and 4 tablespoons of salted butter in a small saucepan over a low heat. Heat together to a simmer, stirring frequently, until melted and beginning to thicken. Remove from the heat and whisk in ¼ cup crème fraîche, a pinch of sea salt and ¼ teaspoon cayenne pepper. Serve warm with ice cream, apple cake or sourdough crumpets.
ALL-ROUNDER HERBY CRÈME FRAÎCHE AND SHERRY DRESSING
Whisk together 3 tablespoons crème fraîche, 3 tablespoons sherry, 1 teaspoon Dijon mustard, 2 tablespoons white wine vinegar and ¼ cup extra virgin olive oil. Season and stir in ½ cup finely chopped mixed herbs such as parsley, basil, tarragon or mint. This is lovely with potatoes, avocado, smoked fish or to dress simple greens.
TARRAGON, ONION & WATERCRESS CRÈME FRAÎCHE GALETTE
Preheat the oven to 180℃. Place a lined oven tray in the oven. Mix together 1 cup crème fraîche with the zest of one lemon, 2 cloves crushed garlic and ½ cup roughly chopped tarragon. Spread over a large sheet of shortcrust pastry and top with approximately 1½ cups sautéed onions. Season well. Fold the edges of the pastry towards the centre and brush with a whisked egg. Remove the hot tray from the oven and transfer the galette onto the centre. Bake for 20-25 minutes until golden and crispy. Top with fresh watercress, fresh tarragon and dollops of plain crème fraîche.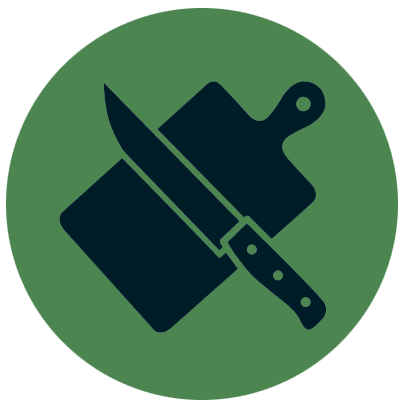 A COUPLE OF TWISTS
Crème fraîche can easily be spiked with different flavours for both sweet and savoury uses. Try stirring through a few bloomed saffron threads and a teaspoon of sumac for a creamy curry topper or a tablespoon of maple syrup, some orange zest and a few drops of vanilla essence to dollop on roasted fruit.