WILD EDIBLES & HEALING HERBS
Ginny Grant finds edgy flavours of sauerkraut that are good for the body and good for the land.
Forage & Ferment
I discovered sauerkraut quite late," says Kelli Walker from Forage & Ferment, an artisan producer of sauerkrauts. "We had just moved out to the country to lead more of a natural lifestyle. We were quite keen to grow more of our own food and part of that was eating more plant-based, real food. I fell in love with sauerkraut which I hadn't grown up with. I wish I could tell you a story of sitting on my grandmother's knee pounding cabbage and learning the old recipes. But I haven't got anything nearly as romantic as that."
When studying for a permaculture design certificate, Walker needed a project for her end-of-year portfolio. "I just decided I would apply my permaculture principles to the concept of sauerkraut. Instead of pulling out the dandelions from my vegetable garden, I decided to see what value they could deliver in terms of their nutritional profile. I started infusing my ferments with all these beautiful wild edibles such as clover, watercress and dandelion and then took all these ferments from my kitchen and gave them away to family and friends."
As part of the project, she and her husband, Simon Allen, took the krauts to the Clevedon farmers' market where they proved popular. It was there she was approached by a buyer for upmarket grocery retailer Farro Fresh, and it was that approach that made her consider making a business out of it.
They started with five core flavours and decided to make limited-edition krauts to push boundaries and trial potential new products. "We decided upon the Mexi kraut because we could see how popular Mexican food was and how well it would work with nachos, tacos and burritos, giving a nice little probiotic boost. And it was an easy way to partner sauerkraut with food, because that's probably not something a lot of Kiwis got."
They also loved the green jalapeños from Orcona Chillis in Hawke's Bay. "We were really inspired by their story. We make decisions on ingredients based on the flavour profile and the nutrients that they bring to the table, but also for their wider role in the ecosystem and how they support Papatūānuku. We knew oregano and lemon verbena were really powerful medicinal herbs, but we liked the fact that they are wonderful companion plants in the garden as well. Part of our mandate is that all the decisions we make in our fermentary we try and view through a permaculture lens."
Around 90% of their ingredients are grown within a 50km radius of home. "When I first started out I was wedded to this idea of organic produce because obviously that was so well aligned with how we wanted to be and with my understanding of how I wanted to work with growers. But we just couldn't get what we wanted; some of the produce was from way down the line, and sometimes not in the freshest condition, and at other times we just couldn't get any.
"I was very discouraged and decided to go out to my local growers and just learn a little bit more about how they grow their vegetables. I quickly learned that we actually have a lot of people around us growing spray-free or growing in a really responsible way. We realised that some of the younger generation on family farms wanted to farm more responsibly and, in some areas such as Pukekohe, to make up for the harm that's been done by some of the older generations of growers who maybe didn't [farm responsibly]."
Moving from small-scale to larger production has made for a more robust and consistent process. "We really talk about the art and science of fermentation and we love dabbling in launching new flavours and limited editions; but you can't underrate the science, especially when you're talking about wild fermentation."
The number of awards for their products has been gratifying, too. "It feels really good to be contributing to the New Zealand food scene in a way that we think is really positive and we hope will inspire other businesses to review their processes to be bit more favourable and gentle on Mother Earth. The awards certainly open some doors and have helped us, because it's not easy. I'm not convinced you go into food production in New Zealand to make it.
"We do it because we feel like it's our calling. And that's why I have so much respect for so many of our little producers. I realise how difficult it is. It's so much hard work and really is a labour of love. People do what they do because they love making beautiful food and contributing to our food scene. I'm a little proud of what we are part of and I feel like we are acknowledged as a contributor. It's really just the tip of the iceberg."
Mexi larb-style chicken with Mexi kraut salad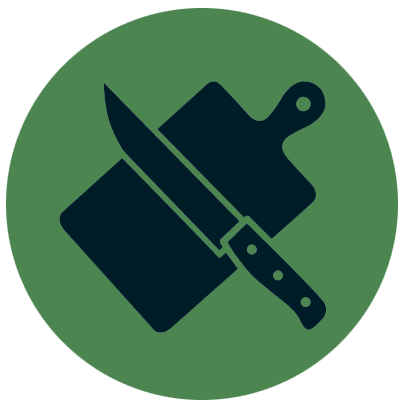 Chop chicken thighs into 1-2cm cubes then fry with chilli flakes for a few minutes until almost cooked through. Add sliced shallot or red onion, chopped garlic, a good pinch of brown sugar and shredded lemon verbena leaves if you have them. Cook for a minute or two, then add a good dash of fish sauce, sliced red jalapeño, lime zest and juice, chopped spring onions, coriander leaves, mint or Thai basil. Put the chicken on top of shredded salad leaves, sprinkle with Mexi kraut and crumble over corn chips to serve.
Grilled fish, green salsa, white bean purée with sweetcorn & Mexi kraut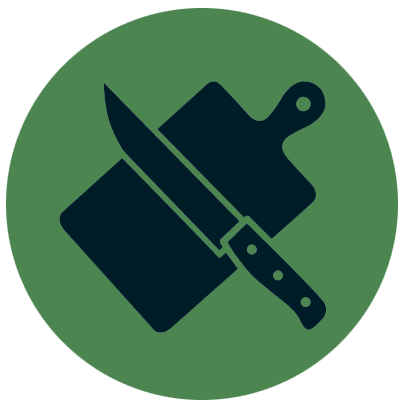 Make a salsa of 5-6 chopped spring onions, 1-2 green jalapeños, 1⁄2 bunch coriander and the zest and juice 1 lime, and loosen with a little olive oil. Season to taste. Fry garlic in a generous amount of olive oil until soft, add drained, tinned white beans and cook for 10 minutes. Transfer to a food processor and blend until smooth. Return to the pan and stir through sweetcorn kernels (frozen if necessary). Grill fish fillets, then spoon the purée on plates, add a good sprinkling of Mexi kraut, add the fish fillets and drizzle with the green salsa.