A GOURMET ESCAPE with an ASIAN FLAVOUR
MARCO PIERRE WHITE SAYS, "Gourmet Escape is without question one of the greatest food events on earth." Cuisine had the opportunity to attend Gourmet Escape last year and hook into the rapidly evolving food scene in Western Australia. This year's event is shaping up to be a doozy, with the culinary festival spreading its offering across the Swan Valley and the city of Perth as well as food and wine mecca, Margaret River – the festival's spiritual home for the past seven years and, incidentally, just announced as Lonely Planet's number one destination in Asia-Pacific.
From 8-17 November, an astounding group of culinary superstars from all corners of the globe will be in Western Australia along with some of Australia's brightest food and drink stars, including Alla Wolf-Tasker, Jock Zonfrillo, Josh Niland and Seth James. You can, as always, expect unique collaborations in celebration of the incredible food, wine and produce that Western Australia can offer.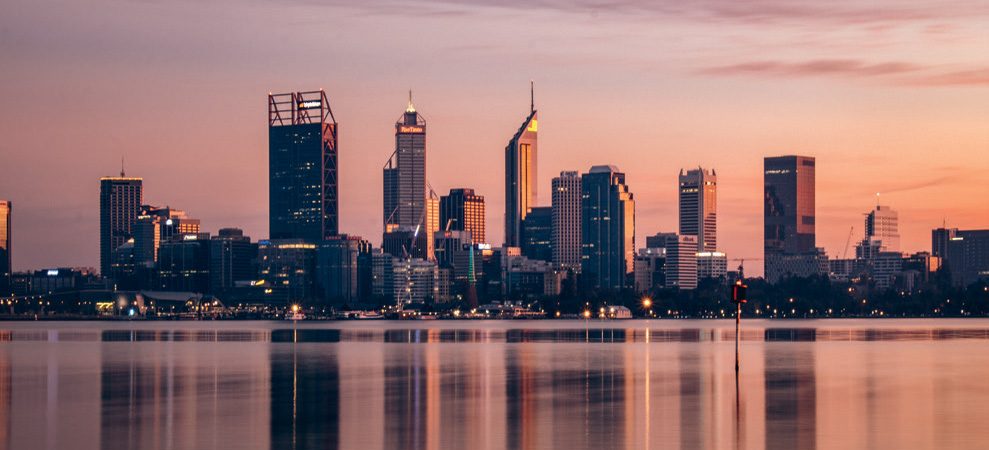 AS THIS THEMED EDITION of Cuisine delivers all things Asian in the form of recipes, stories, and travel inspiration, it is the perfect time to take a look at some of the Asian influences that will be at Gourmet Escape 2019. Along with returning GE favourites such as the Westpac Gourmet Beach BBQ, Gourmet Village at Leeuwin Estate, Cullen  Chardonnay Wine Tasting and Sunset Beats & Bites, you can get your Asian on with some ultra-special chefs visiting from Bangkok, New York, Singapore Bali and Mumbai.
WHEN BO.LAN CAME TO WISE Celebrating the family meal, Bo and Dylan from Bo.Lan in Bangkok will deliver their traditional Thai cuisine with a fine-dining twist and serve it with unforgettable views and wines at Wise Vineyard Restaurant. (FRI 15 Nov).
EATING AT THE CROSSROADS: NOURI COMES TO VASSE FELIX Singapore's Nouri heads to Vasse Felix, as chef Ivan Brehm presents Crossroads Cooking, a culinary practice which reveals the complex web of shared food histories that influence what we eat today, exploring the global story of human connection. He will team up with Vasse Felix's Brendan Pratt to weave the practice through the menu, paired with wines from the vineyard, a pioneer in their own right. (FRI 15 Nov).
ESTATE-TO-PLATE: A LOCAVORE EXPERIENCE AT VOYAGER ESTATE Passionate, committed and one-hundred percent behind local produce and producers will be the ethos behind this collaborative dinner between Ray Adriansyah from Locavore, Bali and Voyager Estate's Spanishborn chef Santiago Fernandez. (SAT 16 Nov).
MISSION CHINESE X CHOW'S TABLE From the eclectic streets of NYC to the picturesque valleys of Margaret River, this unique partnering will see Mission Chinese mastermind Danny Bowien collaborate with local legend Malcom Chow for a Chinese banquet like no other. (SAT 16 Nov).
The new SAFARI CLUB COOKOUT will offer live entertainment and showcase a range of cuisines from visiting chefs who are famous for cooking over flame including A Thai Takeover with David Thompson and Garima Arora. Garima from Gaa in Bangkok, is the first Indian female chef to head a Michelin-starred restaurant and was recently awarded Asia's Best Female Chef 2019 at Asia's 50 Best Restaurants Awards. (FRI 15 Nov).
Renowned for his commitment to bringing back forgotten ingredients, Prateek Sadhu from finedining, ingredient-driven Masque in Mumbai presents his Indian inspired feast. (SAT 16 Nov).
This terrific Gourmet Escape food and wine adventure will begin in the Swan Valley, extend to Perth and end in the Margaret River wine region of Western Australia from 8 to 17 November.
Photo: From top left clockwise, Dylan Jones & Duangporn – Songvisava, Ivan Brehm, Ray Adriansyah, Danny Bowien, David Thompson, Prateek Sadhu, Garima Arora, Malcom Chow, Santiago Fernandez, Brendan Pratt.