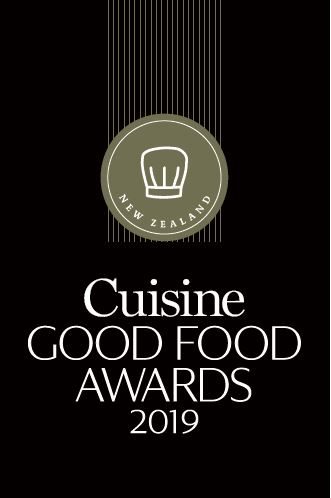 ADDRESS:  Corner Jellicoe St & Fish Lane, North Wharf,Auckland
LUNCH:  7 days
DINNER:  7 days
MAINS:  $38 – $47
WEBSITE: baduzzi.co.nz
CONTACT: 09 309 9339
SCORE:  17 / 20 The English translation of Baduzzi is 'meatball', so it's little surprise that this Italian/New York-inspired restaurant has a sub-heading on their menu devoted to a wildly varied and modern version of the humble meatball. Traditional pork and mince are pushed aside in favour of combos such as wild red deer and portobello mushroom. Expect innovative touches on the more classic Italian dishes from head chef Juan Balsani and chef Gideon Landman (pictured). Pappardelle is served with a soft quail egg and the ragù comes with pickled black walnuts. All their pasta is made on site daily, and is arguably a meal unto itself. The taste is exceptional, the texture exquisite and the colours (as with the red in the salt-baked beetroot pappardelle) are a visual cue that makes the anticipation of what is soon to hit the stomach all the more visceral. There are plenty of good Italian wines on the menu along with some more familiar New Zealand variations.
IN BRIEF Well-presented, innovative Italian food