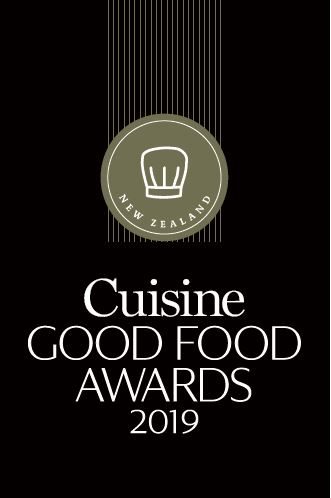 ADDRESS:  40 Hastings St, Napier
LUNCH:  Fri – Sun
DINNER:  Wed – Sun
MAINS:  $22 – $35
WEBSITE: bistronomy.co.nz
CONTACT: 06 834 4309
SCORE:  17 / 20 The best of big-city dining in the heart of an iconic regional town. Take a seat at a table or the long dining bar and you could be anywhere in the world. Staff are proactive; the atmosphere sophisticated but simultaneously upbeat and fun. Chef/patron James Beck, no stranger to the world of international-class dining, has hit his straps. This menu is pared back, thoughtful, artful and provocative. Patangata beef tartar, expertly cut and served with lardo, rhubarb and raspberry wafer, hints at the boundaries he likes to push, while the pan-fried fish with smoked chowder mousse and tempura oyster reminds us of his ability to impress without overcomplicating. Beck's support crew benefit from his living-wage ethos; the talent includes a young sommelier who expertly recommends wines to complement the quirky combinations on the plate. Desserts such as meringue with Mexican lime and lemon sorrel cream are memorable – a finale worth the visit.
IN BRIEF Sophisticated, cerebral, brilliant