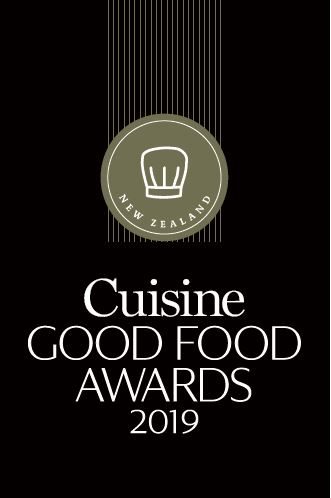 ADDRESS:  36 Godfrey Rd, Blenheim
DINNER:  Tue – Sat
MAINS:  4-course $89, 7-course $109
WEBSITE: arbour.co.nz
CONTACT: 03 572 7989
SCORE:  17 / 20 An evening with Liz Buttimore and Bradley Hornby is a fine choice within this vibrant wine region if you are aiming to immerse yourself in exciting, fresh and contemporary local cuisine. They offer an ever-changing tasting menu that showcases their strong connection to Marlborough growers and artisan food producers, and champions seasonal ingredients. The food is thoughtful and delicious, with just the right amount of information delivered to the table as each course is served. Comforting ricotta dumplings come with cauliflower, pancetta and black truffle. Clams and salmon will usually make an appearance on the menu surrounded by foraged treasures. Also, a 'happy duck' served with 'the things it eats', such as vineyard herbs, gives you an idea of the philosophy behind the smoothly run kitchen. Food is spectacularly presented and the wine list is impressive featuring many heroes of the Marlborough region.
IN BRIEF Thoughtful, contemporary cuisine