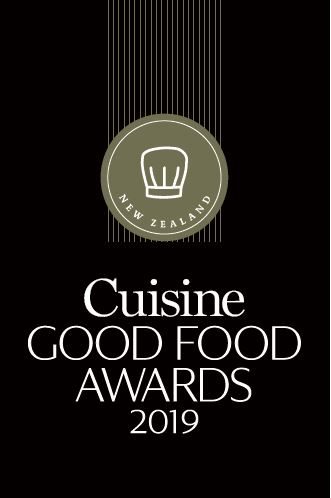 ADDRESS:  5 Fort Ln, Auckland
LUNCH:  Wed – Fri
DINNER:  Tue – Sat
MAINS:  $32 – $39
WEBSITE: cassiarestaurant.co.nz
CONTACT: 09 379 9702
SCORE:  17 / 20 Located at the business end of town in an industrial-looking laneway, Cassia has an urban warehouse feel to it outfitted with low ceilings, banquettes and globe lighting. Head chef and owner Sid Sahrawat showcases his heritage by offering a modern take on Indian cuisine. A pioneer in this arena, Sahrawat marries traditional Indian dishes with contemporary and local New Zealand ingredients. He has an innate understanding of the way disparate flavours work together and the menu features Indian spices, chillies and herbs cleverly reimagined. The food remains ardently Indian but the diffusion with less-expected counterparts makes for surprising combinations. Take the paneer with kūmara or the pork vindaloo and apple, for example. Or the scallops with an Indian sauce and goat's cheese. There's a great wine and drinks selection but mention must go to the excellent array of gins – a nod to the Indian/British tradition.
IN BRIEF Modern Indian cooking at its best