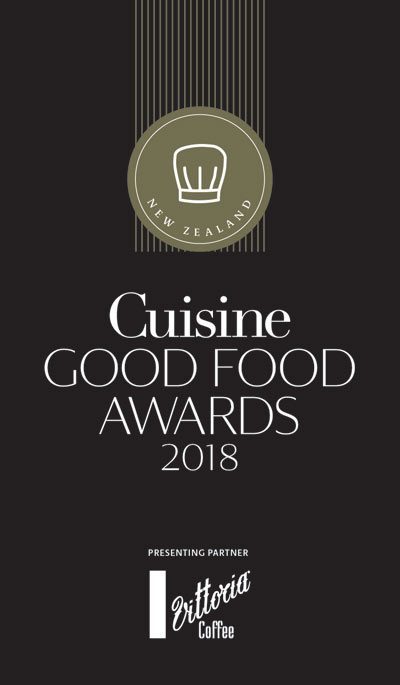 ADDRESS:  1 Post Office Sq, City
BREAKFAST:  Mon – Fri
LUNCH:  Mon – Fri
DINNER:  7 days
MAINS:  $20 – $59
WEBSITE:  charleynoble.co.nz
SCORE:  15.5 / 20 This classy bistro is doing what it does very well. And what it does is hearty fare prepared in a trad, uncomplicated manner, using quality ingredients. The wine list is truly classy – among the more interesting and original in town with a sense of pride and excitement about it, and the beer selection is not too shabby, either. The vibe is energetic and unfussy and Mel Lind ably runs the floor with staff who are both on to it and charming. A bisque-like coconutty seafood chowder brims with mussels and clams, carrot and celery. Always a crowd pleaser, twice-cooked beef cheeks are deeply savoury, the sharpness of pickled mushroom and the crunch of hazelnuts offering a welcome counterpoint. It's buzzy, and fun and you are sure to come away feeling well-fed, watered and content at the end of your visit.
IN BRIEF Good food, great drinks, fun times