Fish dish from The Apple Shed Kitchen & Bar
Alexia Santamaria looks ahead to Feast Whakatū, the newest celebration of the tastes of Nelson Tasman.
We all love a good food festival, don't we? That's why it's so very exciting that a new culinary celebration is popping up in November in one of our favourite – and most bountiful – regions. Nelson Tasman is launching Feast Whakatū, a culmination of all that's good to eat in this beautiful pocket of New Zealand.
"We're very excited," says Shelley Haring, owner of Nelson Events. "We have such an amazing food-and-beverage industry in this region and it needs to be celebrated and shared properly with New Zealand." Putting the programme together is an opportunity to open up all corners of the region for visitors and locals alike to explore. Expect to discover a tiny bakery in Tākaka, a cacao-drink manufacturer, a couple who have turned their backyard into a low-n-slow barbecue workshop venue. Shelley says, "When you add this to the breweries, great restaurants and all those better-known artisan producers, too, there's a lot to see and do – and eat. By bringing it together in one festival, we can also highlight places that might not normally have a shop front, so visitors can really experience everything we have to offer."
Here is just a sample of the more than 30 events to check out if you're heading there to join the fun.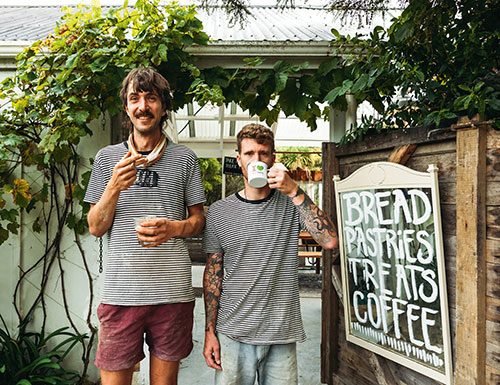 Bacca Bakery x Kiwi Spirit Distillery x Golden Bay Ferment Works at Tākaka, Golden Bay
We're not sure we can describe this any better than the organisers do themselves: "A 'Modern Bogan and Ethical Redneck' food-and-drink extravaganza celebrating the best of Golden Bay culture and produce. Sample delicious drinks and food straight outta Flavourtown. Come for the wild food, stay for the mean drinks and expect the unexpected!". So who are the organisers? This is a collab between Kiwi Spirit Distillery, Bacca Bakery and Golden Bay Ferment Works. Gregor and Chris from Bacca Bakery have been working to revitalise the practice of farming edible wheat in the area (they are very proud their wholemeal flour comes from Golden Bay, meaning the shortest field-to-oven distance in the country) and Kiwi Spirit is an owner-operated distillery in Motupipi known for its award-winning gin, whisky and liqueurs. Todd and Kate Bray from Golden Bay Ferment Works are all about small-batch raw lacto-ferments such as their very popular hot pink slaw and local kimchi; the combination of all three producers and their wares is a good time guaranteed.
Rosé and Ride at Jellyfish, Māpua
Even the name sounds fun. A bit of cycling, a bit of eating, a bit of rosé-ing – what's not to love? Rosé and Ride takes in the Māpua portion of the Great Taste Trail along the beachfront of Rabbit Island and finishes with a ferry ride to Māpua itself (all flat gradient, don't worry). When you disembark, you'll head straight to Jellyfish – right on the wharf looking across the Waimea Inlet – where an aperitivo spritz will be placed in your hand and canapés will be served. Then it's time to soak up the views over a main paired with a glass of rosé, followed by dessert with a matching cocktail. The food is simple and seasonally inspired using locally sourced produce. The event ticket includes the ferry return trip (you can add on a trail or e-bike hire if you don't have your own wheels with you).
Hawker Feast at Hawker House and Bar, Nelson
Get a taste of Southeast Asian street food and hawker markets right in Whakatū Nelson. While the food focus at Hawker House is always Asian (using veges hand-picked from the farm and top-quality cuts of meat), chef Riki Day will put together a special menu for Feast Whakatū with innovative fusion dishes that celebrate the ingredients of Nelson Tasman. Big bold flavours from local bounty.
The History of the Bloody Mary at Eight Plates, Nelson
Ahhh, the Bloody Mary, such an iconic drink and one of the best brunch accompaniments ever. But where did this fabulous tipple come from? Was it really named after Mary Queen of Scots? What happened to its creator and how come there are so many variants, such as the Red Snapper, Bloody Caesar and Bloody Maria. And why was it once called the 'Bucket of Blood'? (You can see the marketing challenges for that last one in a modern hospitality environment.) Learn about the fascinating history of this drink at Eight Plates, located at the top of the Trafalgar Street pedestrian area. Each ticket comes with a Bloody Mary, a Red Snapper and two brunch plates of your choice.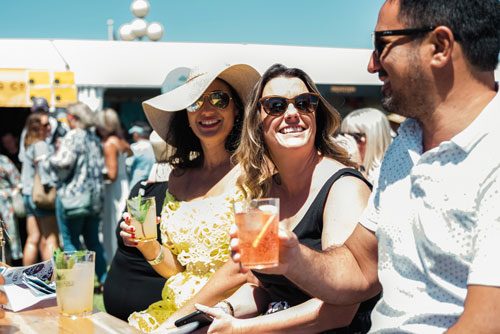 Gindulgence 2023 at Trafalgar Centre, Nelson
The ever-popular Gindulgence is returning to Nelson on its tour of the country, and it will be included as part of Feast Whakatū. An afternoon of tastings, distiller talks, cocktails, great local food and live entertainment and, of course, the region's favourite local distilleries will be flying the Nelson Tasman flag.
FEAST WHAKATŪ
17–26 November 2023
feastwhakatu.nz
Prices per event will vary. ■