Kelli Brett carves a gourmet trail through Marlborough, Aotearoa's wine, artisan food and seafood mecca.
Heads up food and drink lovers! For a fabulous few days in October the glorious surrounds of Marlborough provide the perfect setting to indulge in a slew of foodie events. On 7 October, the New Zealand Cheese Festival (formerly the South Island Cheese Festival) is a cheese-filled extravaganza with a fine-dining cheese dégustation, cheese-and-wine workshops and a massive picnic day at Clos Henri vineyard (nzcheesefest.nz). And among other tempters on 6 October, Bayley's Friday Night Fest – Marlborough's iconic street-food festival – will see talented local chefs let loose on a theme of Smoke and Fire.
While you are there, you will want to hit the local hot spots for people who love to eat and drink, right? Here's your new Marlborough bucket list so you can start ticking…
FIRST THINGS FIRST
14th Lane Urban Hotel is where you need to stay in Blenheim. It has eight rooms – all of them spacious and just a little bit special – and your hosts Craig and Vicky Young and Janet Enright are true hospitality folk. You'll find luxury amenities in your room, the signature breakfast tray is superb and the communal lobby/lounging area is the perfect place for a chinwag or to curl up with a good magazine. Right across the road you have one of the hottest spots in town, Frank's Oyster Bar and Eatery, offering a menu by celebrated local chef Sam Webb. I suggest you check in to the hotel, freshen up and head straight over for outrageously good oysters, clams and a selection of bites that will rock your socks off. 14thlane.nz / eatatfranks.co.nz
TASTY SELECTIONS
Just 12 minutes drive from the centre of Blenheim you'll find The Vines Village – known as wine country HQ – with a wine cellar, excellent café and a collection of boutique stores surrounded by expansive lakeside grounds and gardens. Gin enthusiasts would be mad not to make a beeline for The Gin Room Marlborough for a taste of rare boutique New Zealand gins. It's also home of award-winning Roots Marlborough Gin crafted out back at Elemental Distillers. You will strike gold if you get to meet Marlborough-born-and-bred distiller Ben Leggett whose knowledge of premium, hand-crafted spirits is second to none and whose cocktail-making videos should be mandatory YouTube watching. thevinesvillage.co.nz / theginroom.co.nz / @benleggett79 / elementaldistillers.com
Head a wee way down the road to meet Clive Macfarlane and the team at Boom Town Brewing Co. You'll find easy-drinking fresh tap beers, an impressive selection of local wines and you can grab a terrific pizza from The Garden Kitchen food truck. Rain or shine they've got you covered with an indoor open fire or a fabulous beer garden and courtyard. boomtown.nz
UNDER THE VINES
When it comes to Marlborough vineyards you've more than 150 to choose from and far be it from me to try to dictate your best experience as it will depend on your mood. The list of must-visits is enormous and you'd need to stay for at least a month to do it justice. However, these gems were absolutely worth a look in on my last visit. Take note, it's always good to check their websites and book ahead.
Beautiful Clos Henri vineyard – home of the renowned New Zealand cheese-festival picnic – is producing stunning organic wines. These draw on the expertise of the famous winegrowing family of Henri Bourgeois from Sancerre, France, working with head winemaker Damien Yvon on-site in Blenheim to produce extraordinary results. Each wine speaks and tastes of the soils that it comes from. The estate is uniquely split by the Wairau fault line, which runs right through its centre, making a terrific story of terroir and tradition. closhenri.com
At Huia, new owner Tom Pegler is intent on the future while legendary winemaker Claire Allan stays on to continue her family's legacy as a pioneer of organic winemaking in Marlborough. Should you have the chance to meet Claire, you will have found one of the best. Calm, measured and incredibly in tune with her environment, her natural approach, combined with over 30 years' experience, results in an exquisite range of characterful wines. Her Huia blanc de blancs is fast becoming my favourite. huiavineyards.com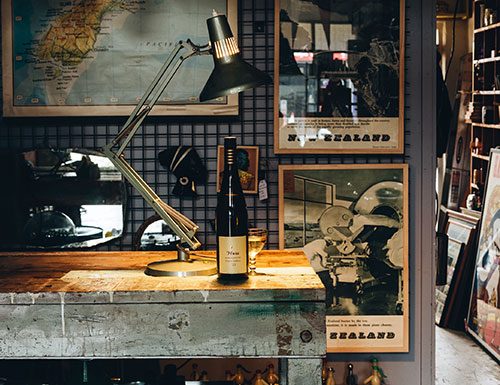 Cloudy Bay is a spectacular place to spend an afternoon discovering its iconic wine range at the cellar door with views into the working cellar and wine museum. Once the warm season hits they open out into their cellar-door garden – complete with bean bags and comfy hanging chairs overlooking the vines – to present the ever-popular and much-anticipated Jack's Raw Bar. Executive chef Toby Stuart has big plans for the new summer menu. I'm guessing this will be the place to be for an afternoon of pure Marlborough bliss. cloudybay.com
For this particular trip I'd have to say my heart belongs to Edel Everling and Warwick Foley at Johanneshof Cellars for two very good reasons. The first is their artisanal hands-on approach to producing multi-award-winning, low-intervention wines that have unique and distinctive personalities. The second reason is their underground rock cellar stretching seven storeys deep into solid sandstone and lined with row upon row of Johanneshof wines. With méthode traditionnelle bottles resting on riddling racks to await their daily turn by hand, and a 10-metre chamber holding the extensive wine library of more 2000 wines, if you are looking for the most romantic spot to pop the question this would be it… with a chilled glass of outstanding EMMI Brut. Oh, and also because Warwick gave me a taste of his stunning 30-year-old fumé blanc. Why do we not make more fumé blanc? johanneshof.nz
FABULOUSLY UNIQUE
At Gramado's Restaurant and Bar, Saulo Camillo Nunes and his team present a Brazilian-inspired menu that takes you back to those occasions when the whole family would gather at a favourite restaurant to give Mum a night off. gramadosrestaurant.com
When in Havelock, pop in and visit Maegen Blom – the leader of the New Zealand Raw Shuck Revolution – and the team at Mills Bay Mussels. A bowl of the infamous chowder or a crispy mussel croquette or two are some of the finer things in life. millsbaymussels.co.nz
With a unique Nordic twist and a Finnish-inspired menu, Sisu Eatery and Bar is a brave new concept for a regional town from dynamic duo Stefan and Inkeri. Think beetroot pancakes with whipped gorgonzola or meatballs in Bloody Mary sauce alongside a sharp, local drinks list. sisupicton.co.nz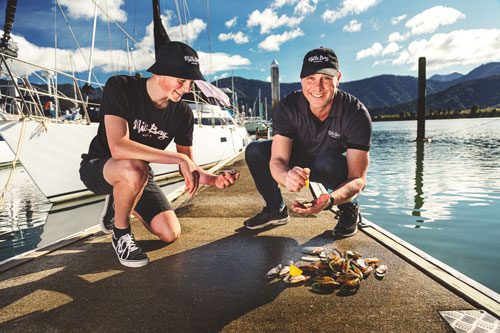 If you read Cuisine regularly you'll know that Cuisine Good Food Award-winning Arbour is our favourite because of its fierce dedication to its people and place. Don't make a trip to Marlborough without a visit to this two-hatted beauty where chef Bradley Hornby delivers a spectacular showcase for local artisans, winemakers and producers, and Liz Buttimore will ensure your entire experience is absolutely bloody perfect. Hot news – Arbour is now open for lunch on Saturdays, too. arbour.co.nz
Yes, we know there are world-famous walking tracks and a glorious coastline to explore, but now that we've set you up with where to eat and drink, next we have the ultimate spot for a gourmet getaway – what else would you expect from Cuisine?
A LUXURY GOURMET WEEKEND…
I was delighted to finally have the opportunity to meet Angela Dillon for a personally guided tour of The Marlborough. Angela is the woman behind the extensive refurbishment of this much-loved property and she was proud to re-open it in 2017 as a unique and luxuriously special getaway. As beautiful as this spectacular region is, there is no denying that there is not a great deal on offer with regard to luxury accommodation. However, there is no doubt that this savvy businesswoman is surrounding herself with some of the best in the food-and-drink biz to put this spectacular property front and centre with regard to its high-end offering. Renowned Marlborough winemaker Tamra Kelly-Washington guides the new winemaking venture, producing small-batch merlot, malbec, riesling and sauvignon blanc made from estate-grown grapes. These wines are served alongside the broader wine selection at the on-site restaurant Harvest.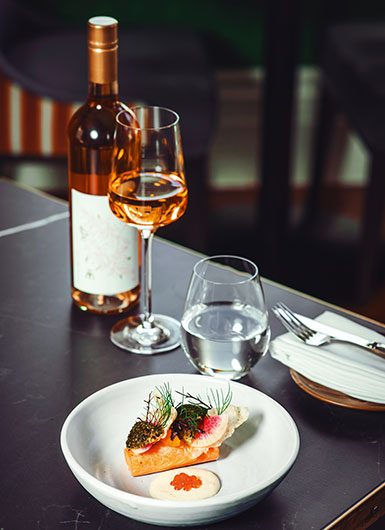 Harvest has also seen a recent transformation as it welcomed not one but two head chefs to influence its new menu. Yorkshireman Jordan Cummings cut his teeth at the legendary Ritz in London and went on to broaden his culinary repertoire in Spain and France before cooking for royalty in Saudi Arabia. Weiland Matzig hails from Frankenberg in Saxony, Germany and has honed his chef skills at some impressive hospitality institutions – including the illustrious Emirates Palace in Abu Dhabi, United Arab Emirates and the Kempinski Hotel Berchtesgaden in Germany – as well as also cooking for royalty as the private chef for the Abu Dhabi royal family. The bonus for locals and visitors alike is that the restaurant is accessible to everyone. Serving vibrant seasonal dishes – with produce sourced mostly from the extensive kitchen garden – it's a restaurant that delivers great food and a superb drinks list in an elegant yet relaxed indoor/outdoor space set in more than 6 hectares of park-like gardens. The Marlborough is a grand beauty, with a great deal of history for you to explore right on its doorstep. themarlborough.co.nz ■
Cuisine editor Kelli Brett travelled to Marlborough courtesy of MarlboroughNZ.com