Felicity O'Driscoll Book Reviews Issue 209
Felicity O'Driscoll of Cook the Books shares her favourite summer cookbooks. Find out more at cookthebooks.co.nz or visit her at 19 Williamson Avenue, Grey Lynn, Auckland
---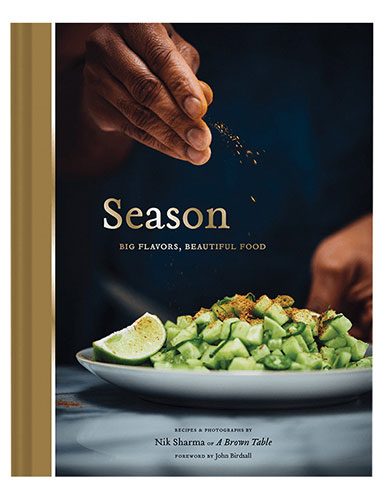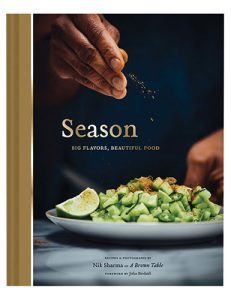 SEASON
NIK SHARMA, CHRONICLE BOOKS, $69.99
There's just something about summer that makes me want to eat spicy food. Set the table outdoors and serve the slow-roasted leg of lamb blanketed in a spiced yoghurt crust; a Caprese salad with a sweet-sour dressing of tamarind, lime and jaggery; garlic naan charred on the barbecue; and chill a jug of pineapple chilli gin. For dessert, the bebinca, made with kūmara. Season is definitely not a traditional Indian cookbook, though Nik's heritage is the DNA of the recipes.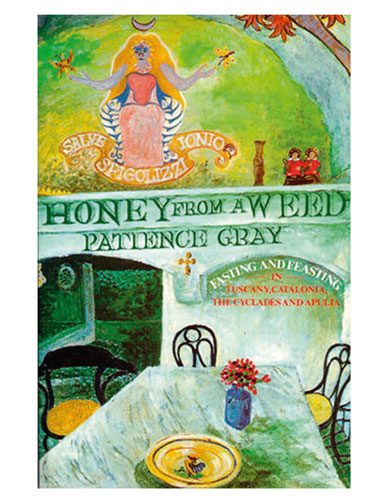 HONEY FROM A WEED
PATIENCE GRAY, PROSPECT BOOKS, $69.99
Perhaps more a book to lie under a tree and read than to cook from. Described as both a passionately autobiographical cookbook, and a cult classic, it's been in print continuously for 30+ years. While this is the food of the Mediterranean – risotto, cuttlefish, brodo, pasta – it's the author's musings on life on its shore that make it unforgettable. If Patience Gray were alive today she would be 105. Her recipes for salads of foraged 'weeds' could have been written yesterday.
---
---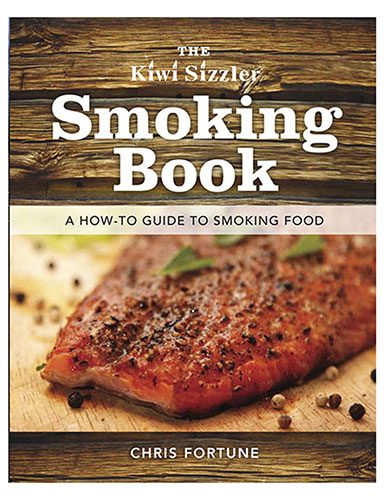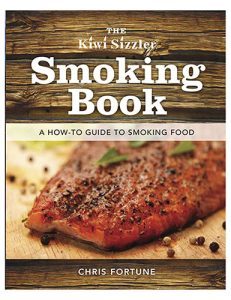 KIWI SIZZLER SMOKING BOOK
CHRIS FORTUNE, BATEMAN BOOKS, $29.99
Sometimes you just need the perfect little book that tells you exactly what you need to know. From building a smoker, to the fundamentals of flavour, brining and sourcing ingredients, this is the perfect Kiwi how-to guide, with straightforward recipes that you can build flavour into. I was drawn to the variations on smoked fish, but don't look past the hot-smoked chicken with lemon thyme or the hot-smoked rosemary leg of lamb.
---
---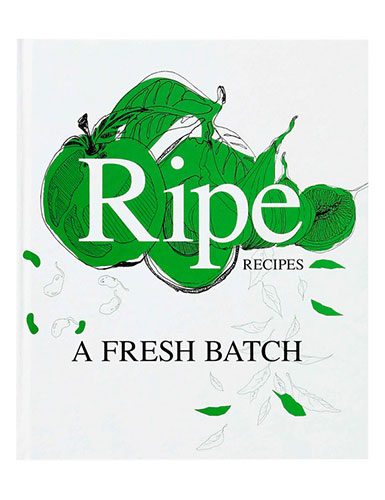 RIPE RECIPES – A FRESH BATCH
ANGELA REDFERN, BEATNIK, $59.99
Don't get me wrong, I love them all, but of the three Ripe Deli cookbooks, this is my favourite. Something about it encompasses what 'Ripe' is – that freshness, the clever combination of flavours and the wonderfully abundant salads. Somehow I go back to this time and again; while the tahini slaw and the African wild rice salad are favourites, it's the powder puff cake, slathered in pink Italian meringue, that has a special place in my heart.