The thought of a picnic is so seductive. So choose your favourite spot – beach, lakeside, riverbank, mountain top, park or just a blanket in your backyard – and fill your basket with goodies.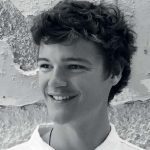 WILL BOWMAN
Being based in Christchurch, I would first get a loaf of sourdough from Grizzly Baked Goods. Their pain au chocolat and spiced hazelnut morning buns are hard to resist, too.
IN THE PICNIC BASKET
Sardines, both salted and pickled styles to go on buttered sourdough. Alternatively a punnet of mussels and/or oysters to do the same.
Smoked salmon or trout with a squeeze of lemon and some parsley and capers.
Smoked kahawai with a slice of boiled egg, lemon and pepper.
Either a bottle of local organic wine or a rigger of New Zealand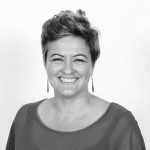 GINNY GRANT
Orphans Kitchen chef, Tom Hishon, runs Daily Bread in Pt Chevalier and it's my go-to for their delicious kumara, taro or smoked rye loaves. If the baguettes are warm I'm usually tempted. The boys in the family love the cheese rolls, large pretzels and the tangy kumara pies. None of us are particularly sweet toothed so we seldom get the delightful danishes, cardamom buns or croissants. If the tide is high maybe we'll head down to Pt Chevalier beach for a swim and a picnic. Naturally I'll pack a good bread knife, a small chopping board, a lemon, some salt and pepper. For the food I tend to keep things simple.
IN THE PICNIC BASKET
Some pastrami from Pastrami & Rye (luckily sold at the local Farro Fresh so I don't have to schlep over town).
I'll want some sauerkraut too (Be Nourished make a wonderful version), some avocado, tomatoes and cheese.
If I've been super-organised I'll bring some picked rocket or baby spinach and whatever herbs are in abundance from the garden for a salad.
And some fruit to finish – strawberries, some plums or other early stone fruit.
Water, wine or beer and something to drink it from wouldn't go amiss either.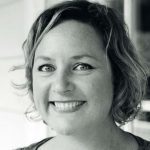 FIONA SMITH
I live close to Daily Bread which has been such a great addition to Auckland's inner west. I love their kumara and spelt loaves and try to avoid heading down to the doughnut section. I've always been a fan of Wild Wheat and love what they are doing with their millet and quinoa loaves. For my very special treat I drive to the end of Mount Eden Road to La Voie Francaise to get my hands on the best baguette in Auckland, perhaps also one of their garlic butter buns or, for a sweet treat, canelé (caramelised custard pastry) or far breton (baked prune and custard tarts).
IN THE PICNIC BASKET
Good butter to go with the bread. Anything foil wrapped will taste fresher.
Hummus is a must for me, and Kohkoz brand has such a creamy mouthfeel and just the right balance of tahini and chickpeas.
Then plenty of halved cherry tomatoes, cucumber, feta cheese and maybe some sumac or dukkah to sprinkle over.
Peanut butter and sliced tomatoes is a combination that's simple and full of flavour. Favourites are Pic's and Small Batch Super Butter or try Fix and Fogg's Almond Butter or maybe Smoke and Fire if you like an extra kick. It's all you need with a little salt and pepper on top!
I like simplicity in food and would be perfectly happy with just one or two beautiful NZ cheeses to go with my bread or for a vegan option maybe Savour Casheta which comes marinated in olive oil that you can drizzle all over your bread. OK, maybe we could have some pickles on the side.
When I lived in Switzerland, good dark chocolate sandwiched between crusty baguette was a popular afternoon snack (add butter for extra naughtiness and deliciousness). Think do-it-yourself pain au chocolate!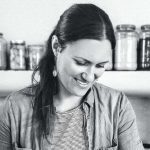 EMMA GALLOWAY
As a gluten-intolerant I don't eat wheat all that often, but ever-so-occasionally I'll eat a little proper sourdough from Ruapuke Artisan Bread found at The Tiny Bread Shop in Raglan. You can also find Jenny Carter's loaves sold at Raglan Fish (on the wharf), Raglan Four Square supermarket and Orca Restaurant most days. If your trip to Raglan coincides with the Raglan Creative Markets (held every 2nd Sunday of the month), you can pick up some grain-free seed loaf or gluten-free buckwheat chia sourdough from my stall, along with some mini gluten-free cakes and slices as well. Little Bird Organics Crispy Flats are the perfect gluten-free picnic option. I love the Beet, Carrot and Rosemary ones (available from The Herbal Dispensary).
IN THE PICNIC BASKET
Organic, dairy-free pesto made by Liz and Rick from the Raglan Creative Markets or The Herbal Dispensary.
Choose your favourite hummus, ripe avocados, cherry tomatoes and sauerkraut for bread/cracker toppings. Grab a bag of Kaiwhenua Organics salad greens (available at Supervalue in Raglan); they never last long so get in quick. While you're there, buy a little bottle of olive oil and a lemon to drizzle over the top for the world's most simple salad.
Some kombucha or probiotic apple cider vinegar drinks from The Herbal Dispensary or WOK Raglan.
Fresh organic strawberries, along with a bar or two of Raglan Chocolate's dark ethically sourced and organic bean-to- bar chocolate (they do a great one using  coffee from Raglan Roast).