I have exciting news.
Today we launch our first podcast Cuisine Bites and take you beyond the pages of our beautiful magazine and our digital platforms to experience the stories behind our food and drink through the intimacy of audio. You hear a lot of incredible stories when you record a podcast. I hope you will listen to Cuisine Bites and use it as a soundtrack for your walks, or a drive to the bach or even lighten the load while you are doing some boring chores. I promise to introduce you to some of the food and drink world's most interesting characters.
In our first episode of Cuisine Bites as we commemorate 125 years of women's suffrage across New Zealand, it's fair to say that our women in hospitality need a little bit of a boost. So we have partnered with Madam Sass to bring you the first of a series of 'Sassy Chats' where we invite a group of professional women from all facets of the hospitality industry to celebrate the many diverse strengths that women bring to the hospitality profession.
How do you get an interview with one of the world's most famous chefs? Invite him out to lunch! You may recall that Auckland was recently abuzz at the prospect of a visit from Heston Blumenthal to launch his new Everdure BBQ range. I decided that someone needed to take him out while he was here and introduce him to some serious New Zealand flavour. Have a listen as I take Heston to the top of the Sky Tower to lunch at The Sugar Club and to meet Peter Gordon's talented executive chef Josh Barlow.
WARNING! Be prepared for lots of slurping, crunching and lip-smacking, as this is as real as it gets. It's amazing what people will tell you over a good lunch.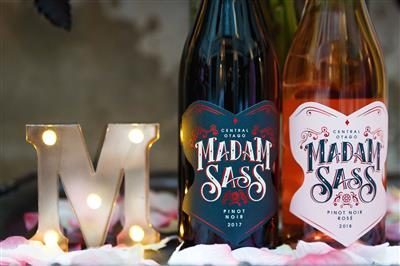 What better way to spend a lazy NZ summer afternoon than to listen in to some great conversations with a cool glass of Cuisine's number 1 Rosé?
Kelli Brett
Editor, Cuisine