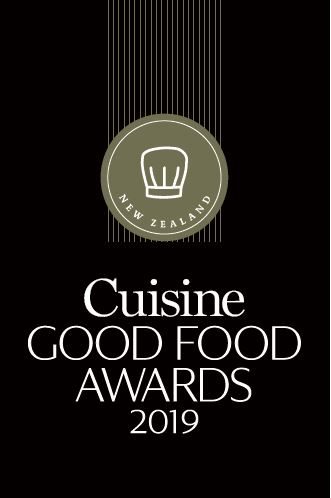 ADDRESS:  48 Hereford St, Christchurch
LUNCH:  Tue – Fri
DINNER:  Tue – Sat
MAINS:  $16 – $69
WEBSITE: inati.nz
CONTACT: 03 390 1580
SCORE:  16.5 / 20 Inati, the Māori word for 'to share', is exactly what this sophisticated South Island establishment is set up to do. Diners are seated at a countertop bar across from the kitchen area, a layout designed for optimal viewing of the food preparation. Plates are for sharing, with many dishes presented as bite-sized morsels. Chef Simon Levy (pictured above) delivers playful but refined fare with some unexpected twists. Ever had clams, granita and gin-flavoured shallots in one dish? The desserts are equally varied and surprising: a bowl of golden honey parfait is topped with runny honey and served with crunchy burnt mini meringues packing some serious flavour punch. Fried sage  leaves add an interesting texture and a sage-and- brown-butter ice cream delivers the final flavour  sensation to this perfectly executed dish. The wine list focuses on New Zealand wines with the Canterbury region well covered.
IN BRIEF Inventive food made in an open kitchen