Industry experts give us their picks for the Cuisine Good Food Awards 2019 NIL
Matthew Patrick asks, "Who will wear the hats?"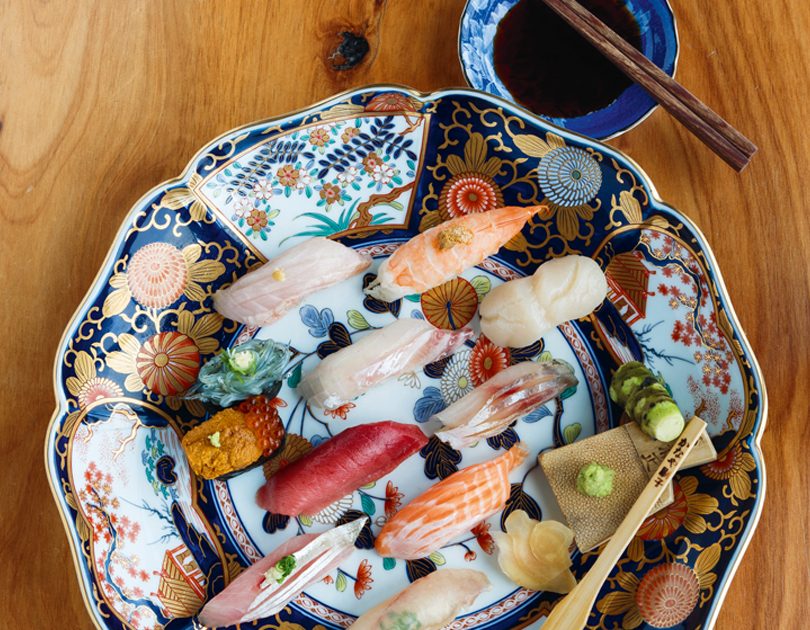 Our list of the top New Zealand restaurants for 2019 is out and with the announcement of the Cuisine Good Food Awards just around the corner the excitement in the air is palpable. Who will be the cream of the crop in each of the 13 categories? And, of course, the big question on everyone's lips – who will wear those coveted hats? We asked a group of hospitality heavyweights who know a thing or two about the restaurant industry for their thoughts on who should be recognised this year. 
Tony Stewart – De'Longhi Restaurant Personality of the Year 2018 and restaurateur  
"My sincerest congratulations to all restaurants on the recently announced Cuisine Top New Zealand Restaurants list; without the commitment you offer and your continued focus on excellence, the NZ food landscape would not be what it is today. You are a testament to hard work and true vision. Restaurants look to you and your accolade, be proud of that and keep pushing! Now if I can be bold enough to make predictions for the Cuisine Good Food Awards, I think Vaughan Mabee from Amisfield will take out all categories relative to him. However, without knowing how the judges make their final decision on Restaurant of the Year, Monique Fiso may get the nod if her contribution to the international exposure of Māori culture and our NZ food story is taken into account."
Kim Knight – New Zealand Herald/Canvas magazine restaurant reviewer
"My dining out was mostly confined to Auckland this year, and in that city, I reckon chef Sid Sahrawat is still king. That deeply savoury mushroom broth everyone was doing? I'm sure it was heavily influenced by his first French Café menu. The food there is exceptional, but his original restaurant, Sidart, is my dream dinner date. Every plate is lickable and nowhere makes a more delicious scampi. Can I pick two favourites? I was really late to Nanam, Takapuna's amazing Filipino restaurant, but what a discovery. The longganisa is a skinless sausagey revelation!"  
Giulio Sturla – Cuisine's Chef of the Year 2018 and founder of Eat New Zealand
"While I haven't tried all the restaurants on this year's Cuisine Top New Zealand Restaurants list, I wish everyone could win a Cuisine Good Food Award because I know the hard work and passion that goes into our business. For me, personally, I am enjoying the creativity with New Zealand ingredients that we're seeing in restaurants around the country. It is always important to push boundaries and share the inspiration and there are so many chefs giving their best, including some who've had to re-open after tragedies or continue delighting customers during difficult times in their personal lives, and I take my hat off to them. I'd love to see more winery restaurants recognised as well as restaurants that celebrate kaimoana in all its glory." 
Lauraine Jacobs – Food columnist for the NZ Listener 
"Too hard to pick. So much clever talent."
Sarah Meikle – Festival Director, Visa Wellington On a Plate
"It's just so fantastic to see such a broad range of restaurants on the list for the Cuisine Good Food Guide this year; both new and old. Hospitality can be a challenging business, so it's so good to see that so many of our more established restaurants are still at the top of their game and being recognised for the ongoing contribution that they make to New Zealand's restaurant industry. The Cuisine Good Food Guide has become a real trusted source by diners and I'm looking forward to seeing who will be recognised in this year's Cuisine Good Food Awards." 
Yvonne Lorkin –  Wine writer and co-founder of winefriend.co.nz)
"When I ditched a career in rock 'n' roll to hurtle headlong into the wine industry, it was the late 1990's. It was a time when wine tourism (particularly in my home province of Hawke's Bay) kind of kicked into gear. Wineries opened cellar doors and some even offered the extremely trendy 'antipasto platter'. As far as winery restaurant menus went, I recall a surfeit of sun-dried tomatoes and there was balsamic vinegar on everything. The Cuisine Good Food Awards would have found it slim pickings I'm sure. These days it's all a tad more flash in the food department at our wineries, and that makes me a very happy sipper.  I've had exceptional experiences at culinary aristocrats like Pegasus Bay, Craggy Range, Palliser and Amisfield, Mission Estate, Black Estate, Black Barn and Te Awa. I love the rusticity of Clearview and the jaw-to-the-floor glam of Mudbrick. Big guns like Brancott Estate play nicely next to rockets like Wairau River and cool kids like Carrick. But newcomers like Hawke's Bay's Oak Estate (OMG go there for their bread and butter alone) are also spinning my wheels. If only I didn't have three deadline-based jobs where I literally lurch from week to week – then I'd be out there, on the wine trail, looking for that next foodie fix…"
So there you have it, the experts have spoken. Some brave enough to name names and others clearly playing the diplomatic ball. To find out the restaurants and names that should be on your radar for 2020, tune in on Monday 25 November at 8pm, when the allocation of the Cuisine Good Food Awards hats and the announcement of our category winners will take place in a special video broadcast right here at cuisine.co.nz. 
The 2019 Cuisine Good Food Awards categories
Cuisine Restaurant of the Year
Cuisine Chef of the Year
Cardrona Distillery Best Metropolitan Restaurant
Pāmu Best Regional Restaurant 
San Pellegrino Best Specialist Restaurant
Epicure Trading Best Casual Dining Restaurant
Kenwood Restaurant Personality of the Year
Ōra King Salmon Innovation Award
Best Winery Restaurant 
Best Wine Experience 
Best Drinks List 
Pead PR Food Legend/Long Term Player
Estrella Damm One to Watch – Rising Talent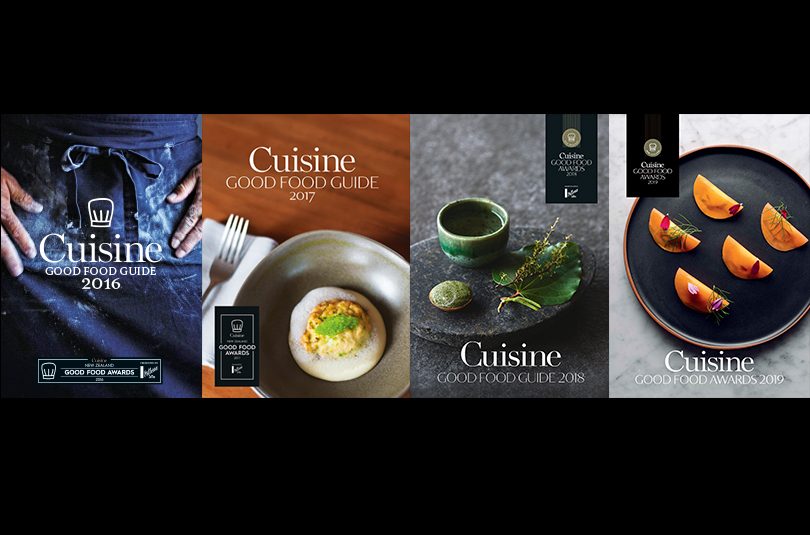 You are spoilt for choice when it comes to dining out in New Zealand, so having someone you can trust to advise you on options, someone who has ventured out on your behalf, knife and fork and chopsticks at the ready, well that's a useful tool to have to hand.