IT'S AMAZING WHAT YOU CAN LEARN AT A LUNCH…

"Is this 58-60 Queens Street?"
The Uber had pulled up on a busy Queen Street corner and I could see the Sunglass Hut and a Quest apartment hotel, but it took a few more seconds before I spotted the entrance to the hotel that houses Cooke's Restaurant & Bar, where I was due to attend a lunch that Clive Weston – Managing Director, Negociants NZ – had hinted would be one not to miss.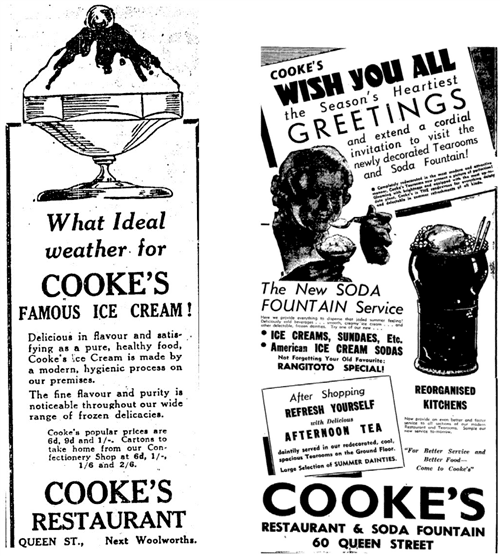 Snuggled between Louis Vuitton and Elizabeth Arden, The Grand Windsor Auckland is a little art deco jewel that I have walked past many times but never given a second glance.
Built in 1928 by restaurant and soda fountain company W.R. Cooke & Son Ltd, the building was apparently known as Auckland's first skyscraper. It all started as a tea room and soda fountain on the lobby level with a grill room on the first floor. At that time soda fountains were believed to have therapeutic properties and many flocked to Cooke's Restaurant and Soda Fountain to satisfy their thirst in the hope of better health. (Perhaps we have Cooke's to thank for the evolution of the spiced turmeric latte?).
The remaining floors of the original building housed teams that included Auckland's finest bakers and confectioners using what was then considered to be the most state-of-the-art machinery to bake, and to create Auckland's most famous ice creams. (Wouldn't it be great to know what they would think of Auckland's new ice cream magician Giapo and his innovative team over at 12 Gore Street?). Today, the restored Grand Windsor Auckland is a luxury hotel with a very cute little restaurant tucked inside the entrance. As I step through the door I feel like Queen Street and 2018 have disappeared into another world entirely, and as it turned out, Clive and the Negociants team couldn't have picked a better spot for the stories that were about to unfold.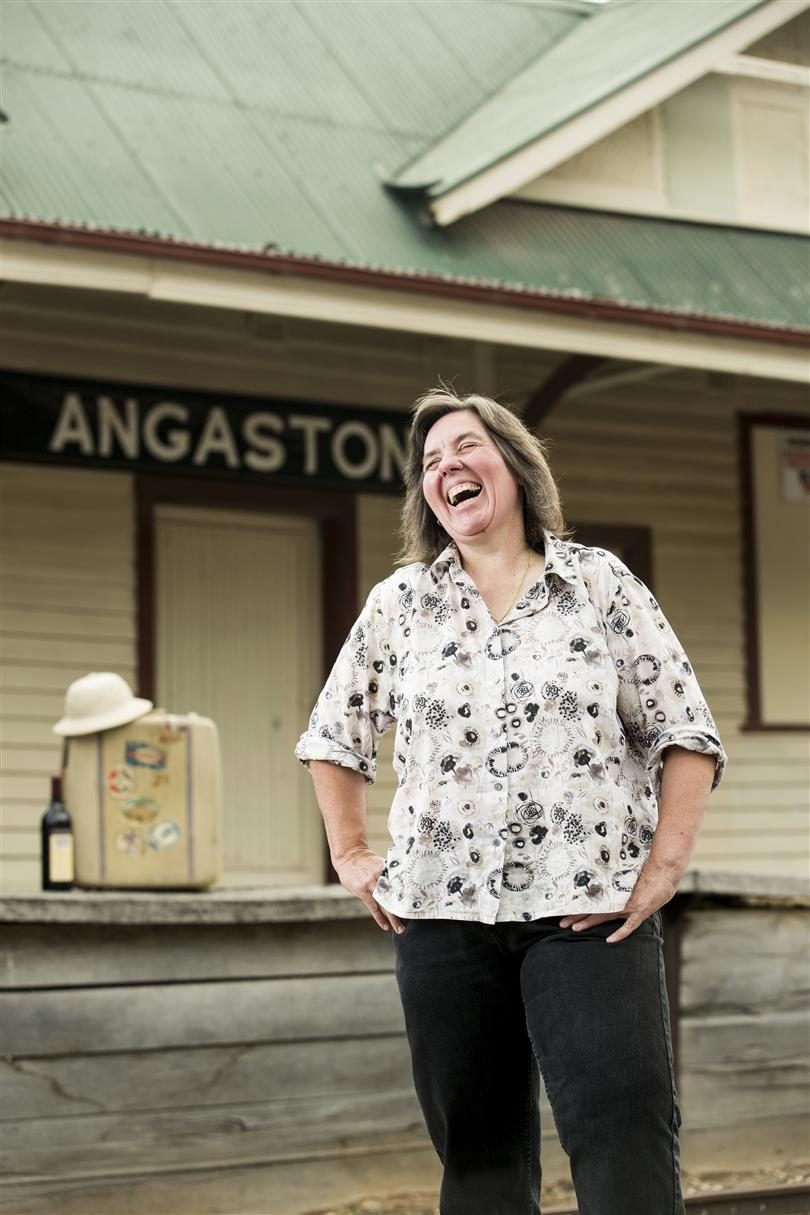 This fabulous pic, is not one of mine (unfortunately), I scrounged it from the Yalumba team because it is so full of life and so real. You can almost hear that laugh coming at you through the image, the same boisterous laugh that I was greeted with as I entered Cooke's restaurant. Jane Ferrari, winemaker and communications specialist for Yalumba, seems to embody the Yalumba theme, 'Talk, Eat, Live, Laugh'. She's the perfect person to be in charge of telling the tastes and tales of one of Australia's most historic family-owned wineries.
I am here to experience a selection of Yalumba wines with a focus on 'The Caley', the Yalumba Cabernet Sauvignon & Shiraz 2013. Although 'The Caley' was definitely the star, special mention must be made of the selection of three Yalumba Viognier that were paired with a poached crayfish dish. My favourite 'The Virgilius' 2016 delivered a depth of flavour that could almost have gone too far, but pulled back just at the right moment. Tinged with apricots and almonds and with a peppery sense of ginger somewhere in there, Jane calls this the red wine drinker's white wine. I like that.  
However, it is as we move into the Yalumba reds and approach 'The Caley' that Jane's talent for storytelling becomes evident. A bottle had been decanted by Jane the night before our lunch to unleash the full flavour of this special blend of Coonawarra cabernet sauvignon and Barossa shiraz. It-is-gorgeous! For me, a seductively silky deep red with blackcurrants giving way to savoury herbs and a hint of green spice. Jane calls it a wine with huge muscle. Their Wolverine, with some slick definition on the side. It's a wine that is guaranteed to last and last and will drink well into 2033 and beyond. It's the pinnacle for Yalumba of a long winemaking journey that rightfully honours one of their most adventurous sons, Fred Caley Smith. Fred was the grandson of Yalumba founder Samuel Smith and a horticulturist who had a profound impact on the development of their vineyards. In the early 1890s he spent 18 months trekking across the USA, Britain, Europe, the Middle East, India and Sri Lanka, observing and reporting on scientific and horticultural developments.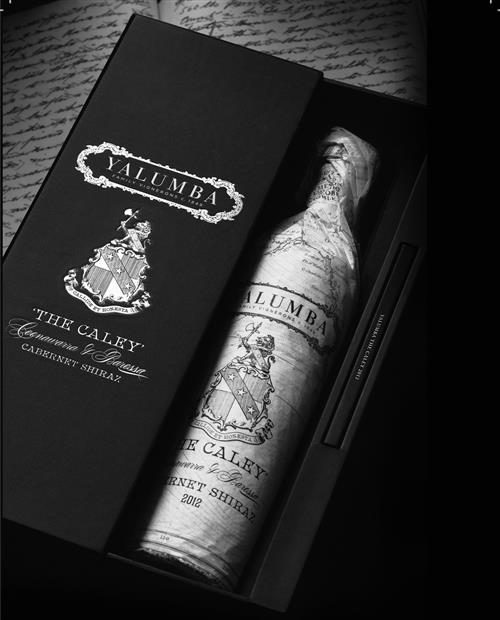 As Jane unwraps a bottle of 'The Caley' we see a map with a detailed route. She describes Fred's poignant letters that were sent home to his father every few days. They were filled with observations and musings from the young traveller abroad in the late Victorian era. Stories of a journey with great potential, a grand scientific discovery tour.
Jane marvels at the fact that when Fred travelled he travelled for 18 months. She describes her own special opportunities to revisit some of his footsteps. I find myself wishing that Jane would go back with a camera crew and record this. It is rare to hear the story of a brand told with such authenticity. She could be the Michael Palin or Joanna Lumley of wine communications. I would definitely subscribe. 
Executive chef Jinu Abraham and chef Krishna Kumar work quietly in the background with their team to deliver three courses that sit very well beside the Yalumba wines. I would kill to have those soft, pillowy spanner crab parcels served with a ginger-carrot emulsion again. Although I have to say that the word emulsion does not do the dish justice, it is one of those words that I find never looks or sounds right on a printed menu. And yet, sauce doesn't cover it. I Need to think about that one a bit more…

Meeting Jane Ferrari was unforgettable. She's a first-class communicator, spot on brand ambassador and can spin a good tale better than some of the most hardened Aussie yarn spinners I know. Thanks Clive, this was definitely one not to miss!
The Caley Cabernet Shiraz 2013 will be available from October 2018.
PS: I'm told the high tea at Cooke's is special. I am planning to go back.
Photographs are mostly mine and taken on the run…