Oh my Lord, less than two weeks to go until New Zealand's food royalty will raise a glass (no doubt more than one) to the Cuisine Good Food Awards category winners, and find out who will wear the coveted Cuisine Good Food Awards hats for 2018.
The task list is relentless, but almost under control.
Restaurants judged ✔️
Category winners chosen ✔️
Hats allocated ✔️
Venue booked ✔️ So excited about The Civic! ❣️
Event team briefed ✔️  God bless you team SPUR! ❣️
PR company briefed ✔️ Same again team PEAD! ❣️
Invitations sent ✔️
Awards presentation sorted ? Almost
The latest in sustainable serving vessels ordered ✔️ Epicure Trading is an Aladdin's cave ❣️
Booze ordered ✔️ Estrella Damm and Nautilus you ROCK ❣️
Coffee and sparkling mineral waters? ✔️ Vittoria Coffee and Santa Vittoria always make sure our guests are both well caffeinated and able to make responsible drinking options ❣️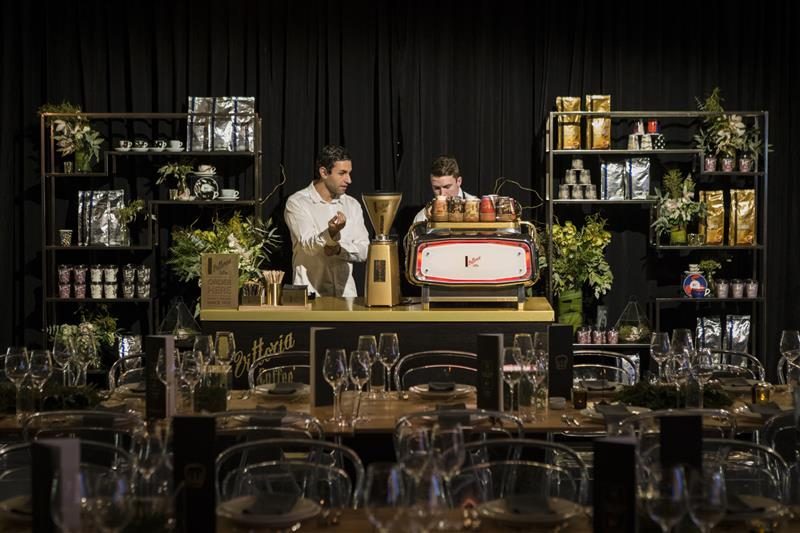 And then there is the catering…
The unenviable task of feeding a room full of New Zealand's top chefs, sommeliers, maîtres d' and restaurateurs –  who would take on such a stressful task? Lizzie Pearson and the brilliant team at Urban Gourmet, that's who. We've tasted and tested and tasted again. We've stretched poor Lizzie and her team to the very edge of their creative boundaries and then some, and then we've tasted all over again (well, someone has to do it). I think we are almost there. Our brief to our catering team this year was 'Pure & Premium New Zealand' and with such exceptional partners providing their products for this year's menu including Ōra King Salmon, Yellow Brick Road, Sileri Lamb and Whitestone Cheese, the premium New Zealand food story will be in every bite, with not a foam or espuma in sight.  
Yes, we are almost ready for the NZ hospitality world's biggest party of the year, and we can't wait to unveil our winners and celebrate with you, Cuisine style.  
You can read the full list of the Cuisine Good Food Guide Top 100 NZ Restaurants here.
And this is where you need to go if you would like to snap up one of the few remaining tickets
Here's a little flashback to the Cuisine Good Food awards 2017 to whet your appetite
Now all I need to do is find a frock, polish my highest heels and remember to switch the device off before my speech.
Click on the link below if you'd like to win two tickets to the Cuisine Good Food Awards 2018. All you need to do is tell me what your favourite New Zealand restaurant food memory is…
Entries close 10 October, 2018 (Now Closed)