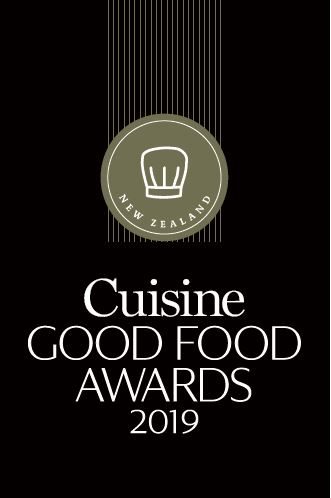 ADDRESS:  193 Symonds St, Eden Terrace, Auckland
LUNCH:  Fri
DINNER:  Tue – Sat
MAINS:  5-course from $100, 7-course $125, 10-course $165
WEBSITE: kazuya.co.nz
CONTACT: 09 377 8357
SCORE:  18 / 20 Harmony and order are important values underlying Japanese social interaction and dining at Kazuya is in keeping with this ethos. The service is discreet, attentive and personalised, the staff gracious and white-gloved, and the food is a gastronomic delight. Kazuya is named after head chef and owner Kazuya Yamauchi who melds Japanese precision and European influences into his cooking aesthetic. Guests choose between a five-, seven- or 10-course menu. Black Angus beef is presented as two pieces of blushing, rare steak, separated by a slender stem of broccolini and served in a jus, with squash purée and blue-cheese sauce dotted on the olive-coloured plate. It's a feast for the eyes. Staff are as adept at pairing a sake or a wine from the extensive cellar as they are a craft beer. The entire experience evokes the restaurant's mission statement: 'make our guests smile'. Kazuya, you do indeed.
IN BRIEF Exquisite Japanese fine dining