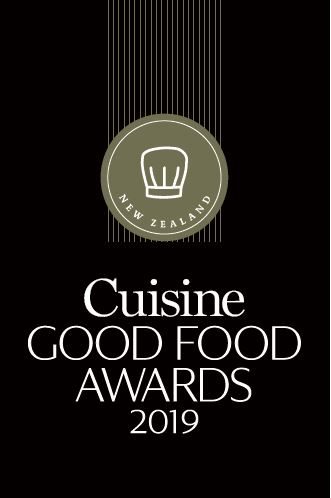 ADDRESS:  86 Federal St, Auckland
BREAKFAST:  7 days
LUNCH:  7 days
DINNER:  7 days
MAINS:  $16 – $36
WEBSITE: eatatdepot.co.nz
CONTACT: 09 363 7048
SCORE:  16.5 / 20 If a restaurant's merit can be measured by the buzz of the room, then the lively atmosphere at Depot , set up by chef Al Brown (pictured), certainly says a thing or two. Since its inception, some eight years ago, it remains a heavily frequented fixture on Federal Street. Most of the cooking is done over charcoal adding succulence to the proteins from which even the more difficult cuts of meat reap rewards. The beef tongue is poached then grilled over the coals until perfectly tender and served with a colourful presentation of red and yellow beetroots and a sassy cherry sauce. The raw bar can't go without a mention either; several varieties of oysters are constantly being shucked and fresh clams and sashimi greet you from gleaming beds of ice. There's an extensive wine and beer list and the staff, adept at quick, friendly service, are well equipped to make recommendations to suit the meals.
IN BRIEF The perfect drop-in