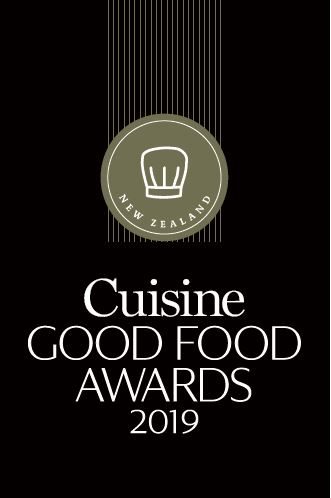 ADDRESS:  19 Khyber Pass Rd, Grafton, Auckland
LUNCH:  Fri – Sun
DINNER:  Wed – Sat
MAINS:  3-course $85, 5-course $115
WEBSITE: lillius.co.nz
CONTACT: 09 217 4069
SCORE:  17.5 / 20 Concrete walls are offset with luxurious royal- blue banquette seating, soft booths and gold chairs, and the atmosphere is sophisticated and inviting. Shannon Vandy and Fraser McCarthy (pictured) have created a fine-dining restaurant that is both cosy and friendly. The menu changes monthly and is seasonal at that. It offers a choice of three or five courses and the value for money is arguably better than you will find anywhere else in town. McCarthy executes classic flavour combinations and embraces textures within his cooking. The fish is perfectly cooked and moist – grilled kahawai folded under rounds of thinly set crunchy daikon. If the Houhora pork is on the menu when you visit, be sure to try it. Desserts are also excellent, with the right balance so as not to be too rich but still entirely sating. Vandy's stewardship is attentive and engaging and the wine list won't leave you lacking.
IN BRIEF Elegant dining with a local twist