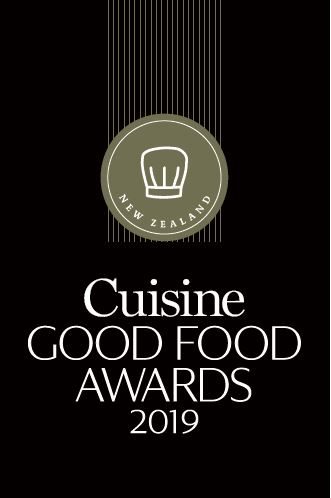 ADDRESS:  490 Karangahape Rd, Auckland
DINNER:  Tue – Sat
MAINS:  $27 – $29
WEBSITE: madamegeorge.co.nz
CONTACT: 09 308-9039
SCORE:  16 / 20 It's difficult to pinpoint the best thing about Madame George. Is it host and co-owner Pablo Arrasco Paz with his tremendous warmth and lively stories? Is it the tiny bar serving up the best Pisco Sour you are likely to have in New Zealand? Is it Chef Patrick Schmitt with his ingenious Peruvian-inspired creations? It is, in fact, a mash-up of all three of these important ingredients that combine to deliver an experience that is fun and full of discovery. The playful menu changes often as the chef experiments with whatever is seasonal. There is plenty to excite vegetarians, vegans and meat-eaters alike. Do have the anticuchos (skewers) with their fabulous sauces. The cabbage is truly a source of comfort and larger plates of smoky eggplant or grilled fish or chicken are infused with a delightful mélange of Peruvian flavours. Food this good can only be so because of immense respect for the ingredients. Don't miss the potato puffs.
IN BRIEF Peruvian-inspired food with personality