Only the best-quality meat goes into Beard Brothers sausages, discovers Ginny Grant.

A scratchy phone line to Rob Beard is explained by the fact he's on a high inland farm in Hawke's Bay inspecting farming stock; he's also overjoyed by the fact that he's just spotted three deer. Later on, he admits his favourite office spot is being parked up in his ute on the beach, answering calls or emails with a wonderful view to boot.
Rob's background is as a viticulturalist in Hawke's Bay, where he is still based. He is a keen hunter, and he and his wife Lara share a passion for food and both had always enjoyed the hobby of making small goods and sausages. Wanting a change of direction, the Beards decided to take the plunge and turn the hobby into a business. Rob is mostly self taught, but credits "a few good people obviously, Google, and trial and error" as his mentors.
In 2012, the Beards put a shipping container into their backyard and began developing their range of wild-venison salami and beer sticks under the Wild Game Salamis label. They dabbled in sausage making, which proved to be so popular that in 2016 they decided to set up Beard Brothers – named for their three young sons – to market the range of sausages. Along the way they moved to bigger premises and opened a store to serve local customers. Their local New World in Havelock North and Hastings Pak'nSave took on selling the beef, pork and goat sausages.
Over the last few years the sausages have won a swag of awards, notably their exceptional boudin noir and, of course, their pure goat sausage was a finalist in the 2019 Cuisine Artisan Awards.
Rob is in the process of setting up an online store (at wildgame.co.nz), a project that was always in the pipeline. However, they hadn't wanted to rush a site during these uncertain times and risk it not working properly. When up and running it'll give them a chance to sell both the Wild Game Salamis and Beard Brothers products to a broader, nationwide consumer base.
"Sometimes I pinch myself to be honest. It's crazy doing what we love. We employ nine people and it's really cool. We have got very good staff – they have to be a reflection of us and our values and we are extremely grateful and thankful that we've got such a great team.
"COVID-19 was a massive responsibility and an incredibly stressful time. We were lucky we had made a decision to go down the supermarket track. We are exclusive with Foodstuffs and they have been absolutely fantastic; I can't speak highly enough of them. We are in 56 stores around the North Island and growing."
Rob attributes a lot of their success to using great raw products. While they use mostly Hawke's Bay-raised meat where they can, it is supplemented from elsewhere when needed. However, they always use grass-fed New Zealand beef, free-farmed pork from the South Island, wild venison and farmed goats. "We've tried to keep it as real as we can. When you get good meat and good trim, you can taste it. The old adage 'what you put in is what you get out' has never been truer." Rob doesn't take shortcuts in either salami or sausage production and thinks it's important to use New Zealand-farmed meat rather than imported product, despite the higher associated costs, as he believes it doesn't do the local economy any good if we aren't supporting local farmers.
Rob gets great joy out of customer engagement and if you ring the company it's likely to be him or Lara that will pick up the phone, listen to feedback and act on it. Hence their decision to make goat sausages. "There is a lot of ethnic diversity in New Zealand and we would quite often get people saying that they couldn't eat pork or beef so that is why we did it, and it's absolutely gone nuts." The goat meat is an absolute dream to work with for small goods as it has a good ratio of fat to meat and, of course, has a beautifully sweet flavour.
Never ones to sit still, they are always tinkering with the range of products. Keep an eye out for the release of goat patties, kangaroo and hemp-seed sausages and some venison breakfast sausages.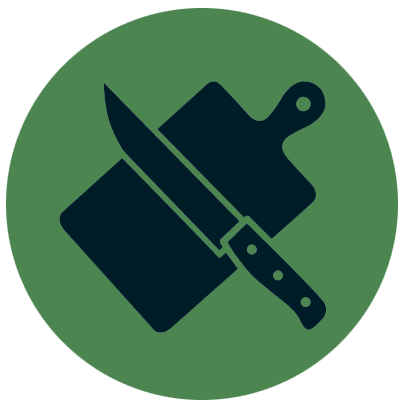 Goat sausages with spring ragu
Remove the sausages from their skins, break up and fry until brown, add chopped onion or leek, celery, garlic, sliced rounds of baby carrots and fry until soft. Add lemon zest, a dash of white wine and some chicken stock (or a light lamb stock) and cook for a few minutes. Toss through sliced asparagus, peeled broad beans or peas and cook until just tender. For a little richness maybe add a dash of cream or crème fraîche and toss through your favourite cooked pasta shape with a little of the pasta cooking water, shredded mint and freshly grated pecorino or parmesan.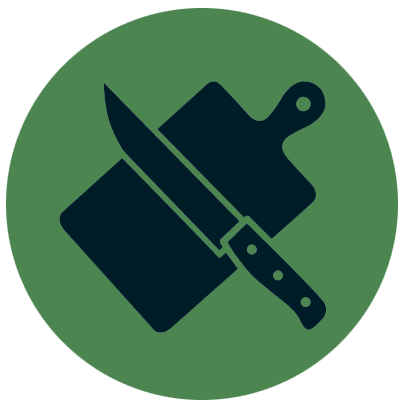 Moroccan-spiced goat sausages with apricots
Brown sausages in a wide saucepan or frying pan and set aside. Add sliced onion to the pan and cook until soft, then add some ras el hanout, chopped garlic and a pinch of chilli flakes. Fry until fragrant, then add a tin of tomatoes, some chicken or lamb stock and bring to a simmer, Add chopped dried apricots and the sausages and cook gently until the sauce has thickened. Serve with herbed couscous and yoghurt.