Will Bowman & Jane Lyons on resourcefulness, affordability, reducing food waste and still making something delicious.
Every fruit and vegetable has that magic window where they sing their best tune and can be found in real abundance. It seems almost a miracle that something with such bright, tangy, juicy sweetness as citrus would exist in the colder months – a just reward for the lack of fresh and vibrant summer produce.
THERE'S LOTS OF ❢ CITRUS
Lemon slice & sage fritti
Slice unwaxed lemons in half lengthwise and then into 1⁄4cm slices – we used Meyer lemons. Mix sifted flour with soda water until you achieve the consistency of runny yoghurt. Heat neutral oil to about 180°C. Drag sage leaves and pieces of lemon through the batter and drop into the hot oil. Fry until crisp. Drain on a wire rack and season while hot.
Orange & Campari-spiked tiramisu
Try giving your favourite tiramisu recipe a delicious citrussy lift, by folding the zest of 1 orange through the mascarpone element, and adding 2 tablespoons of Campari and a squeeze of orange to the coffee element. We love to use Rome-based food writer Rachel Roddy's tiramisu recipe as a starting point.
Salted lemon & gin granita
Place ½ cup sugar, a generous pinch of salt and ½ cup of hot water in a saucepan and stir to combine. Heat for a few minutes, stirring to dissolve the sugar. Remove from heat and add a few tablespoons of gin, juice and zest of 2 lemons and 1 cup of tonic water. Pour into a shallow freezer-proof container and freeze for an hour, then scrape with a fork and return to the freezer. Repeat scraping and freezing every couple of hours until crystals of granita have formed.
Roasted olives with orange, chilli & rosemary
Combine a large jar of black or green olives (rinse and drain them first if they've been in brine) with the zest and juice of 1 orange, 1 tablespoon dried chilli flakes, 2 sprigs rosemary and 2 tablespoons olive oil. Roast for 10 minutes, then stir and roast for a further 10-15 minutes. Serve warm. Leftover olives can be put in a jar and topped with olive oil.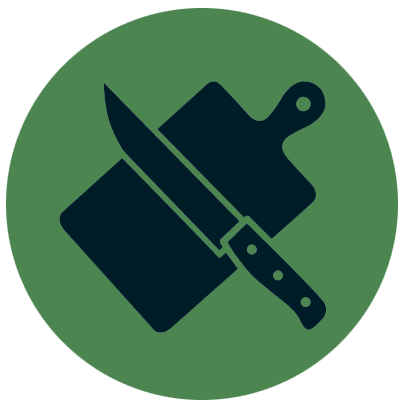 LEMON & ORANGE OLEO SACCHARUM
Leftover citrus peel? Place in a jar with sugar for up to 24 hours and let the citrus oils and sugar melt into a citrus syrup for cocktails. Strain liquid off the peels and store syrup in a jar in the fridge.
Celebrate the staples ❢
Dried beans were a lockdown hero for us. With a bit of time on our hands we finally got into the swing of soaking and cooking beans which gives good texture, better flavour and the bean-cooking water for extra-silky soups and dips. Soaking overnight then cooking until tender is best, but if you've woken up with beans still in their bag, here is a shortcut method: cook beans for 1 minute in boiling water, remove from the heat and leave the beans to sit in water with the lid on for an hour. Drain and cook as normal.
TRY THESE TOO…
Cannellini, cauli & curry leaf fritters
Combine 3 cups grated cauliflower and 1 cup of cooked, drained white beans with 1 cup chickpea flour and ¼ cup cornflour. Mix in a teaspoon of cumin or fennel seeds (or both), some lime zest and a handful of fresh curry leaves. Add an egg and enough water to make a loose batter. Season well. Drop mixture into hot oil and fry until crisp and cooked through. Sprinkle with sea salt and serve hot with a yoghurt dip.
Cannellini, mushroom & sage 'sausage rolls'
Fry 2 cups diced brown mushrooms and 1 cup diced shiitake mushrooms in butter over a high heat until browned. Add a generous swig of white wine. Season well and add a couple of grated cloves of garlic, 1-2 cups cooked and drained white beans, chopped sage leaves, lemon zest and a pinch of cayenne pepper. Cook for a few minutes, mashing slightly, then remove from heat and add a cup of breadcrumbs. Spoon mixture on sheets of flaky puff pastry and seal with water or milk then roll, slice, egg wash and bake rolls until golden.
Cannellini & preserved lemon purée with grilled leeks & sugar snap peas
Place 2-3 cups cooked white beans in a food processor with ½ cup of their cooking water (or just use water), 2 cloves garlic, 2 tablespoons finely chopped preserved lemon, ½ cup of yoghurt and plenty of cracked black pepper. Whizz until smooth – you may need to add more liquid. Taste and season. Spread purée on a platter and top with barbecued leeks, spring herbs and sugar snap peas dressed with lemon and olive oil.
Spring toasts with radishes, apple & lemony white beans
Mash cooked, drained white beans with a swig of olive oil, lemon zest and juice, finely chopped parsley and a sprinkle of toasted fennel seeds. Season well. Spread onto garlic-rubbed toast and top with thin rounds of radish and matchsticks of Granny Smith apple. Garnish with herbs, more lemon zest and a sprinkle of grated parmesan or pecorino.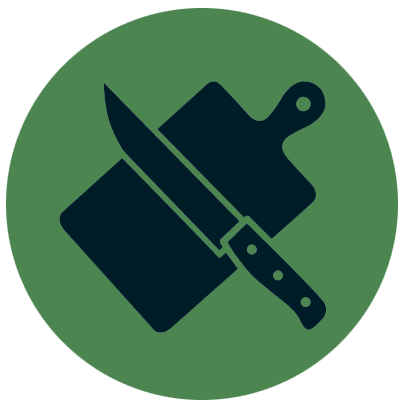 'SMOKE & ZING' BEANS
Place 3 finely chopped anchovies, 2 tablespoons tamarind purée, 2 tablespoons neutral oil, 1 teaspoon maple syrup, zest of a lemon and cracked black pepper in a jar and shake. Toss with warm cannellini beans, top with paprika-coated crispy onions and mint or coriander.
Reinventing the meal❢
As with all Italian classics, a variation from the norm is a big risk. Classics are classics for a reason. However, we think swapping pancetta for leeks in this version makes for a very comforting winter or spring meal. And don't trim off and discard those green leek tops – here they are fried crispy to amp up the creamy pasta, or see our other waste-busting tips.
TIPS FOR LEEK TOPS The whole leek is edible and delicious – woody tops just need a bit more cooking than the tender white ends but they're not lacking flavour. Finely slice them and add them to soups and broths or crisp them up as above and sprinkle on noodles, rice and roasted potatoes. You can also dry tops in the oven; crumble into salt and spices for stocks/soup bases.
Make it yourself ❢
We outsource a lot of fun and flavour to big food producers when we buy ready-made. We think there is too much satisfaction to be had in a new kitchen challenge to simply give someone else that glory. A little goes a long way with hoisin. It's sweet, salty, gently spiced and adds a warming bass note to dishes thanks to a bit of Chinese five spice. A jar of this would make a great gift.
Hoisin-roasted onions 
Cut red or brown onions into quarters and toss in a mix of 2 tablespoons hoisin sauce, 3 tablespoons rice wine vinegar and 2 tablespoons neutral oil. Bake in the oven until onions are cooked through and glaze is sticky. Serve with cheese and bread, with fish or in salads.
Hoisin sweet & punchy dipping sauce or marinade
Whisk together 3 tablespoons of hoisin sauce, 2 tablespoons rice wine vinegar, 1-2 tablespoons water, a generous pinch of chilli flakes and a dash of sesame oil for a punchy dumpling dipper or marinade for mushrooms, leeks or tofu.
Sticky hoisin tofu mix for lettuce cups, rice or noodles
Crumble drained tofu into a hot, oily pan with finely sliced garlic, spring onions, grated ginger, a couple of tablespoons of homemade hoisin and the zest and juice of a lime. Fry until sticky and starting to crisp. Serve with iceberg lettuce cups, coriander and mint, julienned carrots and wedges of lime. Or use as a topping for rice or noodles with steamed greens.
Hoisin-glazed carrots with avocado & coriander
Toss baby carrots (or sliced larger carrots) in a mix of sesame seeds, hoisin, black vinegar and fennel seeds. Roast in the oven until just cooked. Serve as a salad with avocado, finely chopped coriander, a squeeze of lime.