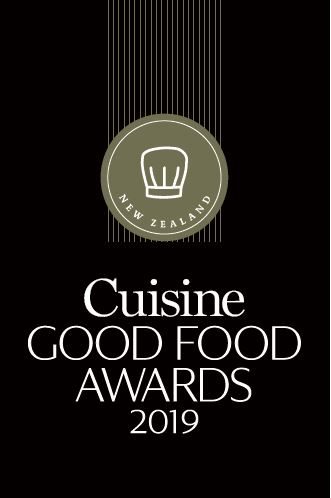 ADDRESS:  90 Federal St, Auckland
LUNCH:  7 days
DINNER:  7 days
BRUNCH:  Sun
MAINS:  $9 – $220
WEBSITE: skycityauckland.co.nz/restaurants/masu
CONTACT: 09 363 6278
SCORE:  16.5 / 20 Seafood reigns supreme at this sophisticated and buzzing Japanese restaurant. The raw bar, for one, should not be missed as some of the freshest seafood in town is rolled out. Exceptional skill grilling over a charcoal fire (robata method) also comes into play with most of the meats and vegetables cooked this way. The grill takes pride of place as a centrepiece in the large, open-plan design. The interactive-style cooking provides theatre and ambience and turns out exceptional food – think salmon teriyaki and blackened chilli with a sharp spike of pickled cucumber. Or a plump piece of black cod prepared robata fashion with the meat blackened on the grill, resting atop a burnished hoba leaf with a citrus miso infusing colour and bite. An exceptional sake list is a great attraction under the expert tutelage of restaurant manager and sake professional Fumi Nakatani. The wine list is also well rounded.
IN BRIEF Stylish Japanese where seafood is king