IN BRIEF
Food and drink of the moment that play to a spectacular taste of the Waikato.
WHY CHOOSE THIS RESTAURANT?
With both the food and the atmosphere being the antithesis of pretentious, Mr Pickles somehow defies description – it's best experienced in person while taking in the glorious views of the mighty Waikato River.
ABOUT THE MENU
The seasonal menu is eclectic and designed to share, with a mix-and-match charcuterie option that has a banging meat and cheese selection. There is always a market fish option, currently lightly crumbed with fresh herbs and cooked in butter, served over fennel that has been braised and then charred and topped with crispy kale. It's the Waikato, so the steaks are generous, char-grilled and smothered in horseradish butter, while the brined and double-fried Sichuan-coated chicken thigh with chilli garlic caramel sauce has fans from near and far coming back again and again.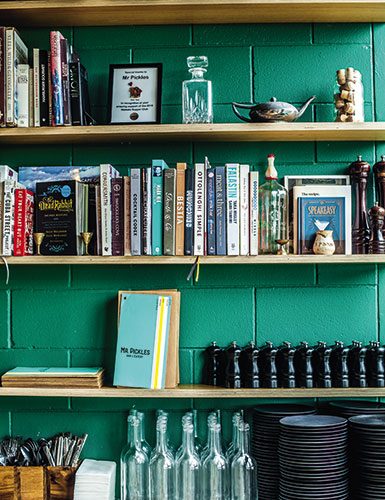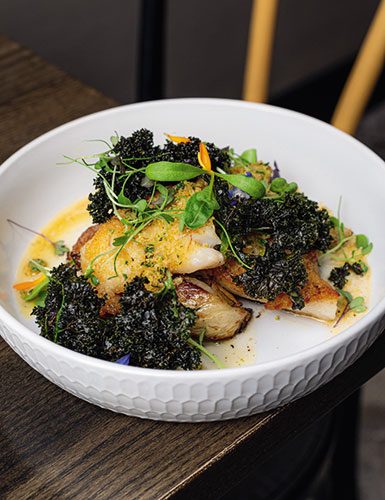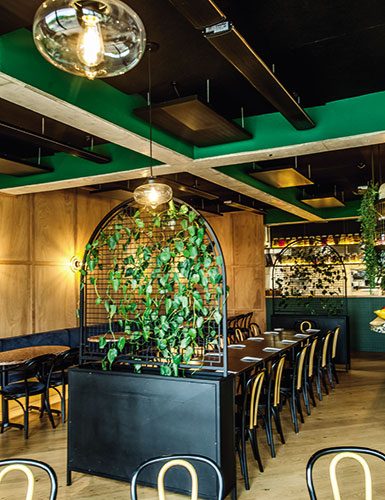 ABOUT THE CHEF
Born in the Netherlands and with Dutch and Spanish heritage, chef Maurice Montero pays special attention to local produce, with a key element being that every plate holds a dish that he would happily eat. Get ready for some serious layering of flavour as Maurice masterfully juggles ferments, pickles, pâtés, smoked delicacies and deeply delicious sauces to achieve complex tastes from quite simple ingredients. This is a chef who understands that it's the little extras that make a big difference.
ABOUT THE TEAM
Owners Mat Pedley and Maurice Montero are the first to say that Mr Pickles is all about their team. By all accounts they are a bunch of superstars who have collected a wealth of local awards in recognition of their talent across their kitchen, bar and front of house. The massive bar is the domain of clever Liisi Havam, who takes great care of hydration responsibilities and, let's face it, the Pickles terrace will be the place to be in Hamilton this summer. Alongside a cocktail menu designed to make you feel a little bit cool, you'll find a wine list that sits nicely with the food offering and is a pleasure to navigate, and a small but totally in-sync selection of beers and cider.
OF NOTE
Mat Pedley is one to watch. With a mindset that embraces critical questioning, innovation, outstanding service and continual improvement, he's an important ingredient in the mix that makes Mr Pickles a must-do in 'the Tron'.
ADDRESS: 298 Victoria St, Hamilton
Check for opening hours post- COVID-19 lockdowns
MAINS: Small/large plates $18–$42
CONTACT NUMBER: 07 839 7989
WEBSITE: mrpickles.co.nz