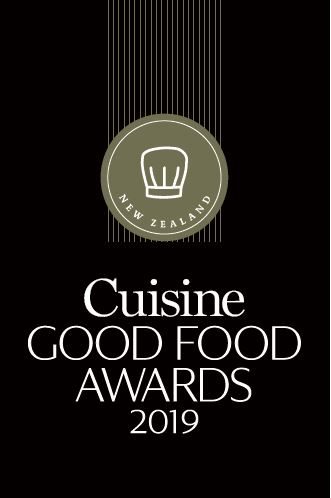 ADDRESS:  16 Majoribanks St, Mt Victoria, Wellington
DINNER:  7 days
MAINS:  $36 – $40
WEBSITE: ortega.co.nz
CONTACT: 04 382 9559
SCORE:  16.5 / 20 From the minute you walk in the door of this relaxed, bustling restaurant, you feel like family. The drinks list is a great read and maitre d' Davey McDonald will no doubt guide you through it. The seafood is, of course, the star of a menu that changes daily to ensure all ingredients are at their best and is also peppered with premium meat offerings and enticing vegetarian dishes. Ortega's ceviche is always a winner, the current rendition flavoured with Vietnamese mint, lemongrass and crayfish oil. A teeny-weeny creamy French toast fish sandwich, created to use up the delish off-cuts from the kitchen, makes you feel just a little naughty for wishing it was not so teeny-weeny and a smoked eel risotto is hugely comforting. Finish with a cherry rum baba of spiced cherries, cultured Zany Zeus hand-crafted cheese and dark chocolate-chip ice cream that is begging to be matched with Domaine du Mas Blanc Banyuls and your life will be complete. Enough said.
IN BRIEF Great times at a Wellington staple