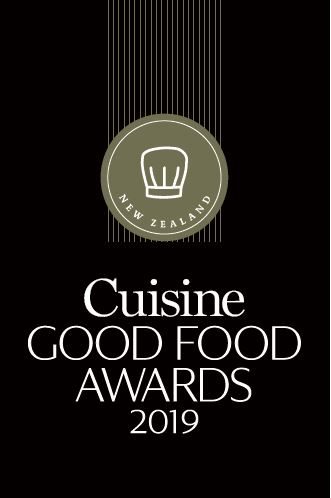 ADDRESS:  149 Quay St, Auckland
LUNCH:  Mon – Sun
DINNER:  Mon – Sun
MAINS:  $12 – $75
WEBSITE: whiteandwongs.co.nz
CONTACT: 09 379 6914
SCORE:  16 / 20 There's a wok full of Asian elegance at the Viaduct where dramatic décor features splashes of red, hanging lanterns and seats for every group size alongside a substantial bar with views over the waterfront. This is a downtown hotspot with a sense of fun, catering to those who like the Asian flavour balance of spicy, tart and sweet. These flavours tend towards bold and uncompromising: fusion food with a focus on taste. There is plenty of innovation with classic Asian combinations like xiao long bao – a steamed bun with spanner crab, pork and salt-and-pepper squid, given a local twist using a spicy tomato and coriander salad. Dumplings are delivered hot, fried or steamed, and served with tasty umami-filled broth. The kitchen combines skilful cooking with a true understanding of what diners expect from Asian-inspired dishes. Service is efficient and responsive and the cocktail list something special.
IN BRIEF Upbeat, seriously satisfying Asian fusion