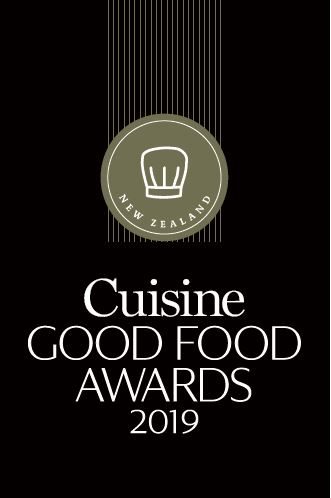 ADDRESS:  20 Alma St, Hamilton
LUNCH:  Tue – Fri
DINNER:  Tue – Sat
MAINS:  $36 – $41
WEBSITE: palaterestaurant.co.nz
CONTACT: 07 834 2921
SCORE:  17 / 20 Seasoned campaigner Mat McLean (pictured) and his team have been producing seasonally inspired menus at his flagship restaurant, Palate, since 2005. In restaurant years, this is no easy feat. Nestled into the woodside banks of the Waikato River, this Hamilton eatery is committed to using high-quality ingredients and allowing them to speak for themselves. Proteins are elevated into unexpected territory in part through excellent cooking techniques but equally by the gentle imbuement of accompanying flavours. A case in point is the lamb cutlets served alongside a confit of lamb shoulder with a medley of olives, tomatoes, pomegranate and parsnip. It's a special thing to dine at Palate and the expert knowledge of the waitstaff will help you navigate through the beautiful seasonal food menu and well-appointed drinks list.
IN BRIEF Consistently elegant food on the Waikato River