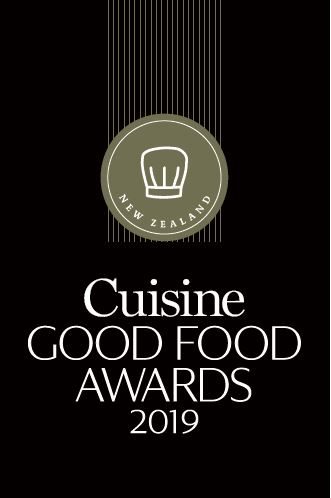 ADDRESS:  253 Waimarama Rd, Havelock North
LUNCH:  7 days
DINNER:  7 days
MAINS:  $34 – $40
WEBSITE: craggyrange.com
CONTACT: 06 873 0143
SCORE:  17.5 / 20 The team behind Craggy Range Restaurant understand how important it is to continually adjust and refine the offering. That recognition ensures they remain at the forefront of vineyard destination dining in New Zealand. Chef Casey McDonald (pictured) continues to impress with a menu of artfully presented dishes, each in some way celebrating Hawke's Bay produce including home-grown vegetables and herbs. Indicative of his skill is the weaving together of butter-roasted haloumi, green olive and lime marmalade into a sublime starter. Another example is tender Texel lamb and braised greens seasoned with salty anchovy, burnt-butter sauce and pinenuts. His is a restrained hand expertly leaving core ingredients to create their own positive impression. The wine list is as you would expect – a perfect accompaniment. In the hands of competent wait staff, the experience here in a magnificent dining room is always memorable.
IN BRIEF Sophisticated, stylish and satisfying