FRENCH ONION BREAKFAST STRATA
Heidi Swanson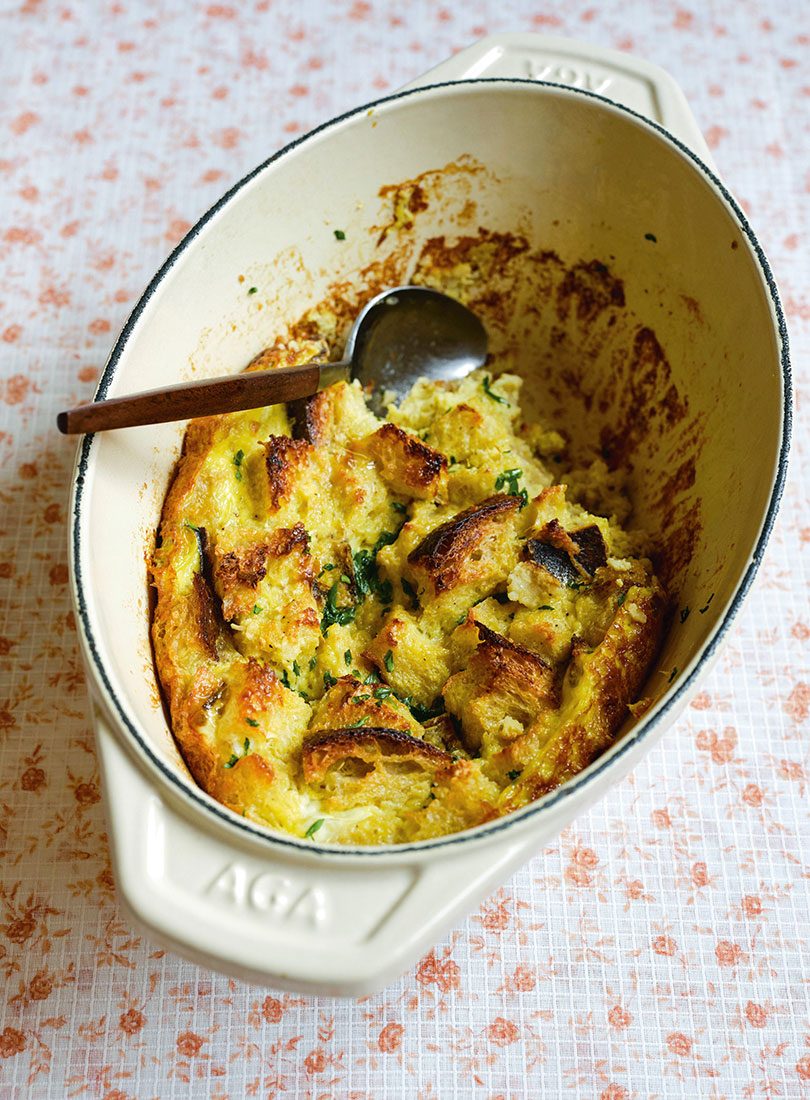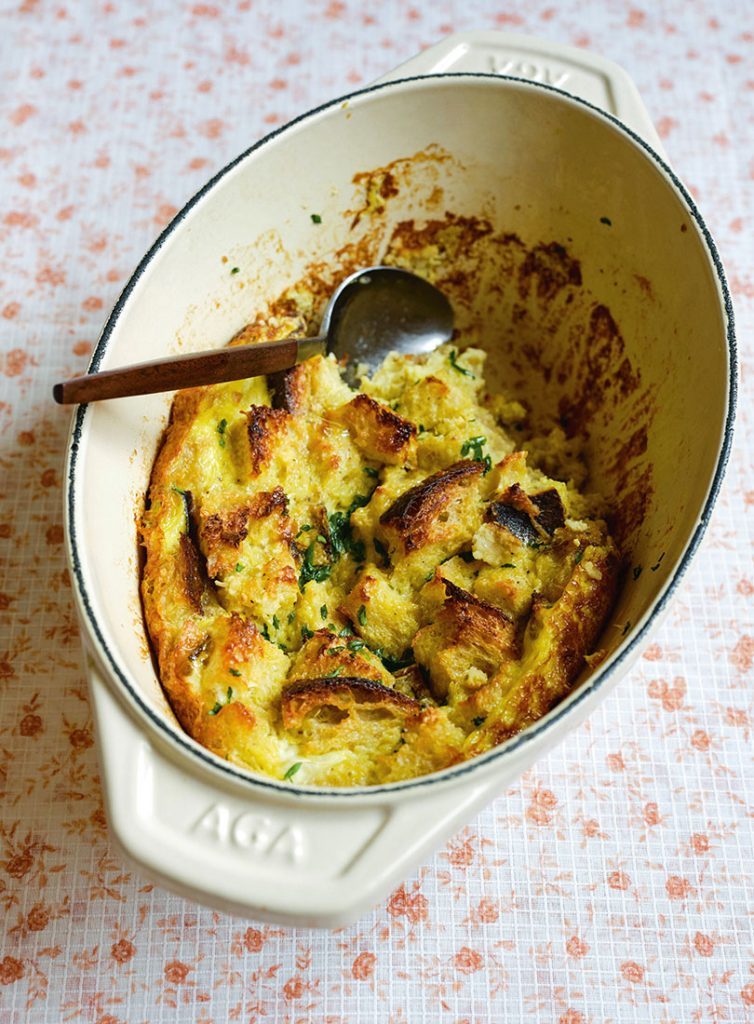 Preparation
10 mins or 15 mins if making Onion Salt plus soaking overnight
Ingredients
| | |
| --- | --- |
| | 2 tablespoons extra-virgin olive oil, plus more to grease and drizzle |
| | 30g packet French onion dip mix or ½ cup French onion salt (below) |
| | 2 cups dairy, almond or oat milk |
| | 6 eggs, beaten well |
| | 4 cups day-old 2cm wholegrain bread cubes |
| | 40g grated gruyère |
| | 1 bunch chives, minced |
| | FRENCH ONION SALT |
| | ¼ cup dried minced onion |
| | 1 tablespoon onion powder |
| | 1 teaspoon garlic powder |
| | ½ teaspoon fine-grain sea salt |
| | 3 tablespoons chopped dried chives |
This is where French onion dip meets savoury bread pudding; it's the perfect make-ahead brunch headliner. Pull everything together the night before you want to serve the strata and bake it the following morning. Look for an organic, all-natural French onion dip blend at your local grocery store, or use my French onion salt.
View the recipe collection here
Instructions
| | |
| --- | --- |
| 1. | To make the onion salt, combine the minced onion, onion powder, garlic powder, salt and chives in a jar with a lid. |
| 2. | Store the salt at room temperature for up to 6 months. |
| 3. | Rub a small splash of olive oil across a 20cm baking dish, or equivalent. |
| 4. | In a medium bowl, whisk together the oil, onion dip mix and milk. |
| 5. | Add the eggs and whisk well. |
| 6. | Arrange the bread cubes in the prepared baking dish in an even layer. |
| 7. | Very slowly, drizzle the liquid mixture over the bread and sprinkle with the cheese. |
| 8. | Cover the dish and refrigerate overnight. |
| 9. | When you are ready to bake, preheat the oven to 180°C and place a rack in the centre. |
| 10. | Bake the strata, uncovered, for 45-55 minutes, until the egg is set and puffy and the edges are golden brown (cut into it to be sure it is well cooked). |
| 11. | Serve the strata warm, drizzled with a bit of olive oil and sprinkled with chives. |
Recipes and Photography Heidi Swanson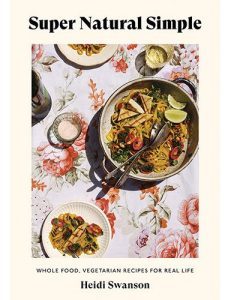 This edited extract
is taken from Super
Natural Simple by Heidi
Swanson, published
by Hardie Grant
Books (RRP $45) and
available where all
good books are sold.