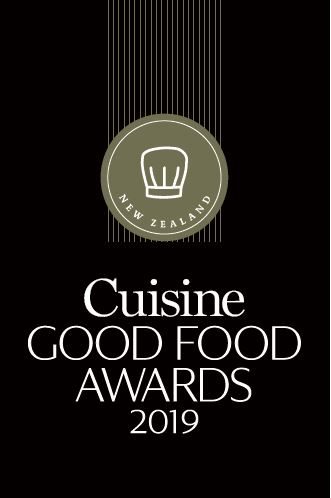 ADDRESS:  24-26 Maxwell Rd, Blenheim
DINNER:  Mon – Fri
MAINS:  $15 – $35
WEBSITE: scotchbar.co.nz
SCORE:  16 / 20 Lighting up the sidewalk in a street-front location, Scotch Wine Bar's exterior lends a telling ambience for a buzzy evening to come. The seasonally based menu is designed to share but there is also a tasting menu on offer providing excellent choices and great value for money. The food is well considered and expertly formulated to create recognisable dishes that have exciting twists. Take the calamari done two ways for instance: it features chargrilled tentacles atop a pile of very finely sliced calamari sizzled in duck fat and served with a tang of orange and pinenuts to add flavour and texture. The good food comes with plenty of good wine and the choices are vast as one could presuppose from the adjoining wines shop's shelves which are laden with bottles pressing against the walls. Service is at the right speed – attentive but not over-paced – so you have time to enjoy the food and the company.
IN BRIEF Bustling ambience with clever food