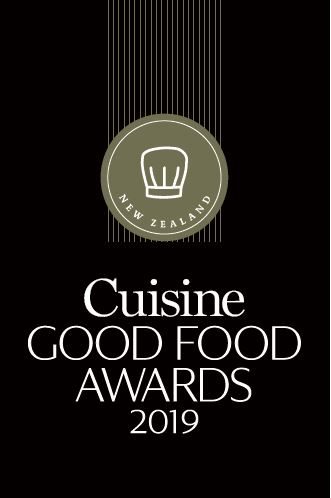 ADDRESS:  Stockgrove Rd, Waipara, RD2 Amberley
LUNCH:  Thu – Mon
MAINS:  $38 – $42
WEBSITE: pegasusbay.com
CONTACT: 03 314 6869
SCORE:  16 / 20 This pink-hued, Tuscan-inspired winery is in a panoramic setting in Waipara and the location plays a leading role in the dining experience. Inside, contemporary artworks from some of New Zealand's best line the walls; outside, contoured gardens stretch out beyond the restaurant. Chef Jackson Smith designs dishes to match the acclaimed wines. The region's selections of wild game, market gardens, truffières, rivers and coastlines allow Smith a diverse food pool when assembling a menu of predominantly locally grown ingredients. Venison tartare, smoked eel and duck are among a few of the gamier cuts of meat. A line-caught groper fillet is presented alongside smoked potato purée, the smoking serving well to elevate this humble starch. Charred asparagus, fresh herbs and lemon zest add bite to the dish as a garnish while droplets of cured hen's yolk dotted over lend a nice richness to the overall meal.
IN BRIEF Winery food at its finest