New Zealand attracting the world's best mixologists.
It was Bastille Day in 1997 that one of New Zealand's first and iconic cafés, the Matterhorn, turned from café to cocktail lounge. The time was ripe; global trends were turning back to refined and well-mixed cocktails after a splurge of alcopops littering the market. For a brief moment you could pour almost anything into a traditional cocktail glass and call it a Martini. A popular establishment might have a whole menu page devoted to concoctions with names like the Appletini. Thankfully, it was a moment that didn't last too long, as attention quickly turned tocraft cocktails and revitalised classics in what has become known as 'the cocktail renaissance'. A serious cocktail bar might now have classic dry  artinis, the dirty or Gibson variation and a range of vermouth and gin or vodka combinations to tempt discerning palates.
In our third decade of this renaissance, a certain maturity and culture has emerged in the cocktail industry, one that feeds and thrives on a unique international diaspora of talent. Here at the bottom of the South Pacific, we have become both launch pad and landing zone for some of the world's top bartenders, producers and business owners. Some of the world's best are attracted here while some of our best are making a global impact in cities such as London, New York and Melbourne.
Even as the venues that helped form our cocktail culture close, new cornerstone venues are establishing and continuing to build on the progress that was made. Underground bars like Suite and Cartel in Auckland – once the late-night haunts of both customers and bartenders when their regular shifts were finished – closed in the last ten years, along with Matterhorn and a smattering of others. The business of hospitality is hard with multiple venues opening and closing within the first 12 months, but the drinks are still good at places like Motel and Hawthorne Lounge in Wellington, Mea Culpa and Bramble in Auckland and many more up and down the country. Outside of independent owner-operated venues, groups like Britomart Hospitality Group, Nourish and Good Group all provide opportunity for bartenders to learn, grow and move between venues.
Hospitality, especially in NZ, is a business of connection and connectedness, where relationships open and close doors as much as character and talent. Many bartenders, whether they are New Zealand-born or from overseas, run a loop of tried and true establishments between Auckland, Wellington and Queenstown. It's not uncommon for bartenders to cameo between venues, help cover shifts and introduce newcomers to job opportunities up and down the country. It's the closely connected network of venues, hospitality organisations and brands that operate here that create just the right amount of industry exposure and opportunity for the culture to thrive.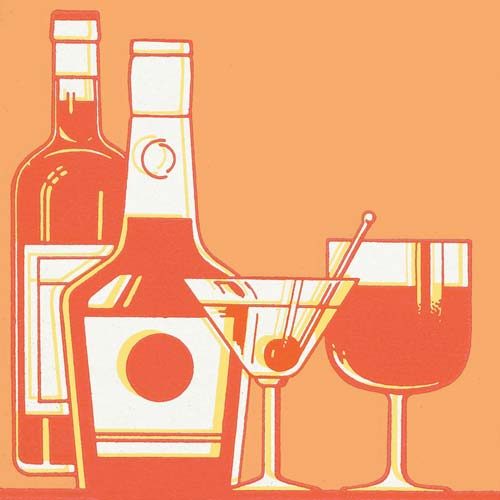 Barney Toy (of Cassia, Suite and Fukuko to name a few) recently took over the reins at Auckland's Mea Culpa alongside fellow bartender James Millar (Ebisu, Fukuko, The Gin Room). He originally came here from the UK and worked all over Auckland at a variety of iconic and flash-in-the-pan venues before heading back to London. After a brief stint home, from 2015 to 2018, his love of New Zealand and the opportunities here brought him back. "New Zealand is a great finishing school for bartenders – the size of the market here means you get exposure to a lot of opportunities you wouldn't if you're just one of hundreds in a place like London."
Those opportunities include global cocktail competitions. Toy's cocktail, The Pan Am – now on the menu at Mea Culpa and around the world – came second in the global Bacardi Legacy competition in 2015. There's no doubt that these international competitions open up doors. Kiwi Jason Clark worked at Hummingbird and Betty's in Wellington, as well as leading the setup of Bedford Soda & Liquor in Auckland. During his tenure he competed and won Diageo's World Class national competition not just once but twice. He is now based in London, working as a Talisker whisky ambassador for Diageo and released his own cocktail book, The Art & Craft of Coffee and Cocktails in September 2018.
Each year for close to a decade, The 42 Below Cocktail World Cup was instrumental in introducing New Zealand's premium vodka product to the world stage, as well as bringing 42 bartenders from around the world to experience a slice of New Zealand. From its beginnings in 2004, the five-day event included cocktail competition elements and raised attention of its unique New Zealand experiences on the world stage. As the legend goes, it was only seven years from the first bottles of 42 Below being produced in Geoff Ross' garage to its sale to Bacardi, but it highlighted the possibility for New Zealand to create unique, premium spirits that could be truly successful on a global stage. Nearly 15 years on, it's clear that 42 Below was a foundational progress marker for the industry as a whole.
Jacob Briars learned the ropes of bartending at the Matterhorn in Wellington while still studying law, until turning his attention entirely to hospitality. He created the Matterhorn's signature cocktail, The Falling Waters, using 42 Below feijoa vodka and CH'I herbal sparkling water. He's since gone on to become first the head of training and now the Global Advocacy Director for Bacardi from his base in New York.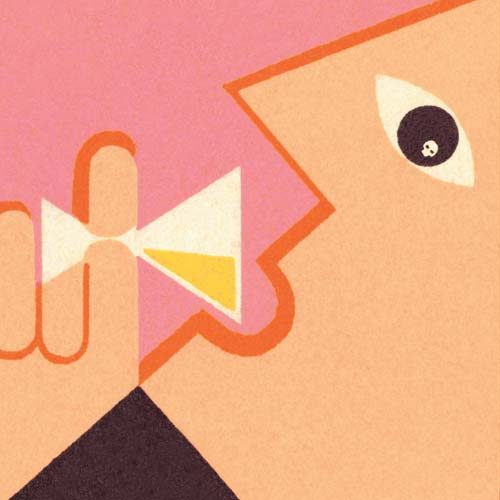 Another unique aspect of our hospitality landscape is the culture of creativity and connectivity; Rachael Thomson of Thomson Whisky says the close proximity between local producers and the hospitality industry is a point of difference. "I feel local producers are accessible here in New Zealand and spending time with the actual maker or distiller is far easier in NZ. This results in greater creativity, greater innovation and exploration of new territories. The knowledge sharing and ideas generation is quicker and more concentrated, I feel, due to the lack of barriers. Lots of distilleries have a sort of 'open door' policy, where you could ask questions or talk with the actual craftspeople who are making the spirit."
And when our home-grown talent is ready to test its wings, the ANZAC work ethic is admired and welcomed among the global cocktail community with some of its most well-known international names coming from New Zealand and Australia. Pick a top ten list of bars in London, New York, Vancouver or San Francisco and you'll find at least one Kiwi who has worked behind the bar, including Michael Ball, who recently returned to New Zealand from his head bartender role at London's Dandelyan. Before closing its doors last month, the hotel bar was voted number one in the The World's 50 Best Bars Awards 2018.
Ball exemplifies the New Zealand hospitality lifecycle – the foundations were laid in mentorship, hard work and experience from working as a glassie through to competing in competitions in NZ, before doing the loop through Canada, Dubai and eventually London where an introduction led him to the iconic Milk and Honey, before landing at Dandelyan. From there, Ball has returned bringing an international focus on education, sustainability and unique products to the New Zealand industry.
It's the dynamism of this local and international connection that means even though we are at the bottom of the South Pacific, we attract world-class talent and export that same talent overseas. That's a very good reason to head out to our top-notch venues.