Capture the best of autumn with these dishes in which veges are the hero, from Hayden McMillan of Floriditas.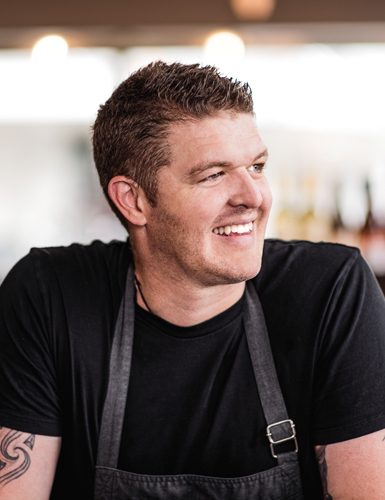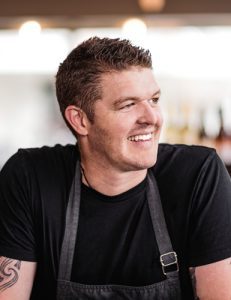 You need to look where the next hungry crowd is, says chef Hayden McMillan, and he has no doubt that vegan food is the next step forward. With a deep knowledge of the Melbourne food scene – having spent six years there as head chef at The Roving Marrow and setting up his own restaurant, Etta – he points to the lines-down-the-street success of ventures such as Transformer and Smith & Daughters as blazing the way for how plant-based dining can be refined and elegant while retaining the edge and flair that Melbourne's inner north does so well. "Nowhere in New Zealand is quite killing it on a larger scale," he says. "There's definitely scope."
Just over a year into his role as head chef and co-owner at Wellington institution Floriditas, Hayden and his wife Dominique are partnering with Floriditas' founder Julie  Clark and her husband James Pedersen to ease this much- loved restaurant forwards.
There have already been some changes, such as a new set-menu pricing structure and new opening hours. But it is Hayden's influence on the menu that is hotly anticipated and this is most keenly spotted in his desire to introduce more vegetable-based dishes. It's not without its challenges, though. "Floriditas has been going for 15 years and our customers have their expectations – they want to see the fish, the chicken, the lamb – Floriditas' diners like their protein." Deflecting Julie's tongue-in-cheek label of Floriditas as 'old school', he points out that today's touchstones of sourcing produce directly from the growers and eating seasonally is, in fact, more old-school than the traditional meat and two veges. "If you'd talked to my Nana about seasonality and going to the farm for your food she would have said, 'That's just how I grew up.'" He points to Californian chefs such as Alice Waters whose fresh, produce-driven style and farm-to-table ethos made California the hottest place in the world to eat (pre- COVID). And where California was two years ago, Melbourne  is now, with New Zealand a further two years down the track.
So for Hayden it's time to step up and get inventive with some sexy vegetable dishes. "As a chef it's easy to keep revisiting the same dishes or treatments. But when I cook without meat it pushes my boundaries, I Iearn new techniques and sometimes learn my own limits. That's what is fun about cooking with veges – it's more of a challenge. There's much more room to play with a vegan dish." And while transitioning to cooking without meat stretches his talents, Hayden says that one of the hardest things is taking the step from vegetarian to vegan cooking. "Using cheese in a dish gives a saltiness and creaminess, and butter makes everything taste better. Once you take that out you have to be really creative to get that deliciousness and mouthfeel and make a dish that hits all the flavour buttons. Balance is much more important – that play between saltiness, sweetness and acidity." To illustrate, he mentions his pickled beetroot dish, which uses fermentation to give a rich umaminess and salinity that literally makes your mouth water.
So, what advice does he have for home cooks seeking to elevate veges from the sidelines to being the star player. "Keep it simple, keep it seasonal to get the best flavour, use plenty of saltiness and use tools such as the barbecue to amp up the flavour." TRACY WHITMEY