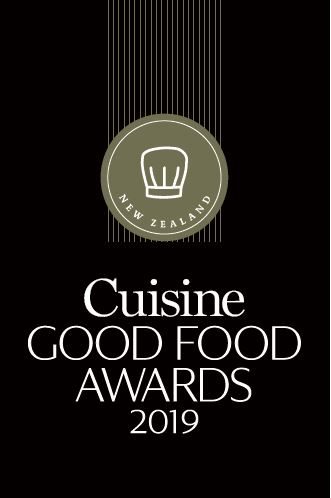 ADDRESS:  554 Frankton Rd, Queenstown
BREAKFAST: 7 days
LUNCH:  7 days
DINNER:  7 days
MAINS:  $22 – $32
WEBSITE: sherwoodqueenstown.nz
CONTACT: 03 450 1090
SCORE:  16 / 20 Overlooking Queenstown's Lake Wakatipu, this is a setting in which to reconnect with nature. This eco-hotel, yoga and wellness retreat has a restaurant that delivers an experience that is unprocessed and thoughtful. During the day, the soul-food goodness harvested from kitchen gardens, orchards and nearby farms materialises in the form of baked goodies and feel-good casual fare, but it is the evening meal that emphasises the skill that lies behind the menu. Think tender grilled octopus with flavours of saffron and kūmara, succulent skate wing served with briny cockles and creamy spinach, organic chicken thigh with a liver schnitzel and the comforting flavours of leek and mustard. To finish, there's tamarillo tarte tatin with spiced crème fraîche and brown sugar. A natural-wine map groups an impressive list into flavour profiles of leaf, flower, fruit and root and there's a changing selection of independent craft beers and rare spirits.
IN BRIEF Feel-good food with a respect for nature